4 min read
Using Change Management to Ensure Success in Digital Transformation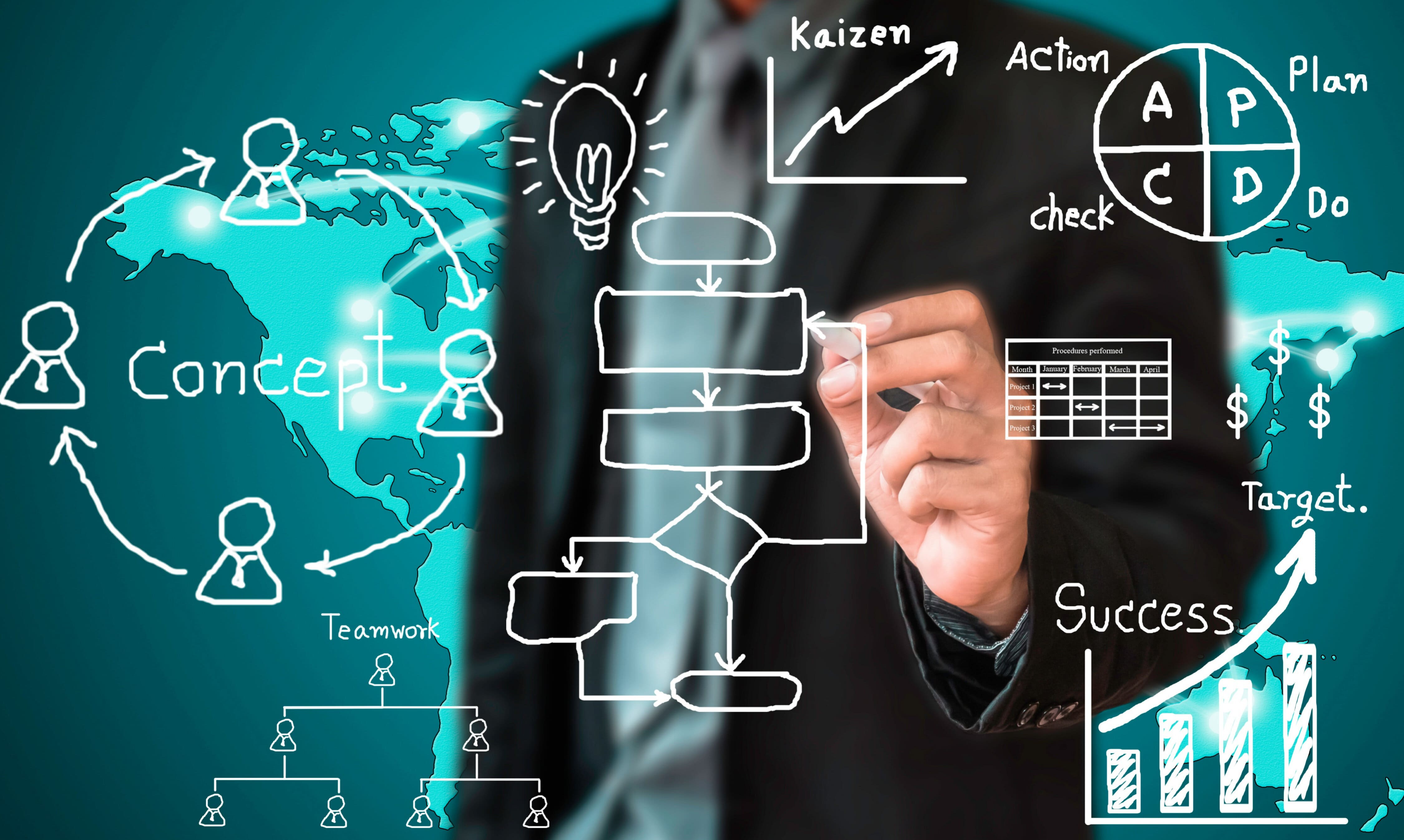 In today's fast-paced world, more and more organisations are looking to new and emerging technologies to improve business operations & employee and customer experiences. Technology can improve automation, streamline processes & assist in data collection, which in turn shines a light on inefficiencies, highlights gaps, and contributes to continuous improvement. Digital transformation refers to the use of digital technologies to either create new or modify existing business processes, culture, and customer experiences to meet the evolving needs of businesses and the market.
According to a study by Mackenzie, 70% of digital transformations fail, so it must not be understated just how important implementing a change management framework is and that thorough planning must be undertaken to ensure adoption and success.

Embracing Digital Transformation
In the workplace health and safety world, digital transformation typically involves transitioning from paper-based or spreadsheet-based systems to a platform that enables real-time data collection, automation of business operations and workflows, improved reporting, and better communication among teams - ensuring one source of truth for all WHS activity.

Some common reasons companies working in high-risk environments seek out digital platforms to manage their workplace health & safety can include the following;
The need to meet compliance and regulatory requirements.
A recent incident or event.
Management requires better oversight of operations across the whole business, projects and employees.
Workforces have grown, and traditional or current methods are no longer sufficient.
Any digital transformation should align with overall business strategy and ideally aim to deliver a competitive advantage through reduced costs, increased quality of service and making it easier for teams to do their jobs safely.

In SafeWork Australia's new 10yr strategy, one of their four key objectives is to use research and data to inform policy and practice and to identify emerging risks and trends in workplace health and safety. Businesses should also consider how technology could assist in collecting and using their own data more effectively so they, too, can identify safety inefficiencies and high risk jobs and work towards improving safety management processes and company policies.

The Role of Change Management in digital transformations
Change, as we all know, can be difficult and uncomfortable; it is common for employees to experience a range of emotions, such as reluctance or resistance, when changes are introduced to their work routine. Harvard defines organisational change management as the process of guiding organisational change to a successful resolution, and it typically includes three major phases: preparation, implementation, and follow-through.

According to the latest Health & Safety Index report, change management is a crucial factor for companies to improve health and safety. However, it is frequently neglected. When it comes to digital transformation, change management frameworks can be used to reduce disruptions and ready employees for changes. This helps ensure that new software is effectively integrated into an organisation's processes, systems, and culture.

The failure of digital transformation projects often stems from a lack of preparation and a clear strategy. Larger organisations can have a whole team dedicated to change management, which speaks volumes about its importance. For smaller businesses, though, change management strategies don't need to be overly complicated as long as they have been thought out and planned.

Tips for implementing change management when adopting workplace health and safety software.
Assess and Plan
Assess the current state of your business and evaluate the impact that new software may have on employees, business operations, and goals. Use this assessment to create a plan of action:

1. Create a roadmap with important milestones for implementing the new software.
2. Identify key stakeholders who will be affected by the software. This includes management, employees, IT personnel, and end-users. Communicate the reasons for change and benefits of the new software and address concerns or resistance. Ensure stakeholders understand their roles and responsibilities and how the software adoption aligns with the organisation's vision and objectives.
3. Consider possible roadblocks or hurdles and think of solutions to tackle them.
Communication and Collaboration
Create a communication plan for all stakeholders and keep them all informed throughout the whole process. Regularly communicate updates, progress, and milestones to create transparency and maintain engagement. Encourage collaboration and open dialogue to address concerns, share best practices, and gather user feedback.



Training & Education
Provide comprehensive training and education to ensure employees have the necessary knowledge and skills to use the new software effectively. A good WHS platform will have online user training tailored to different user groups based on their specific roles and responsibilities.

Ongoing Support
Provide ongoing support to users during and after the software adoption. Establish a group of internal champions who can help answer questions and provide guidance and support. Also, ensure employees can access the platform's helpdesk and support team to address technical issues. Recognise and reward employees demonstrating proficiency and positive engagement with the new software.

Executives say the top benefits of digital transformation are improved operational efficiency (40%), faster time to market (36%) and the ability to meet customer expectations (35%). By following a systematic change management approach, businesses can navigate the challenges associated with software adoption and increase the likelihood of successful implementation, user acceptance, and desired benefits.

By embracing digital transformation and effectively managing change, organisations can improve their safety processes, streamline operations, and create a safer work environment for employees. It is crucial to approach digital transformation strategically, aligning technology with business objectives and ensuring effective change management practices. By focusing on these aspects, businesses can successfully navigate the complexities of digital transformation while prioritising workplace health and safety.