Quality Management Software
Your single source of truth for quality management and assurance
Quality Management for the Modern Organisation
Digitise and automate paper-based quality management processes with Lucidity's quality management solution.
Streamline and integrate workplace Quality, Health, Safety & Environmental management in a highly intuitive ecosystem of modules used to address complex quality issues and processes.
Lucidity's quality management software allows businesses of all sizes to seamlessly manage all facets of ISO 9001 across your organisation and continuously improve your process for more efficient outcomes.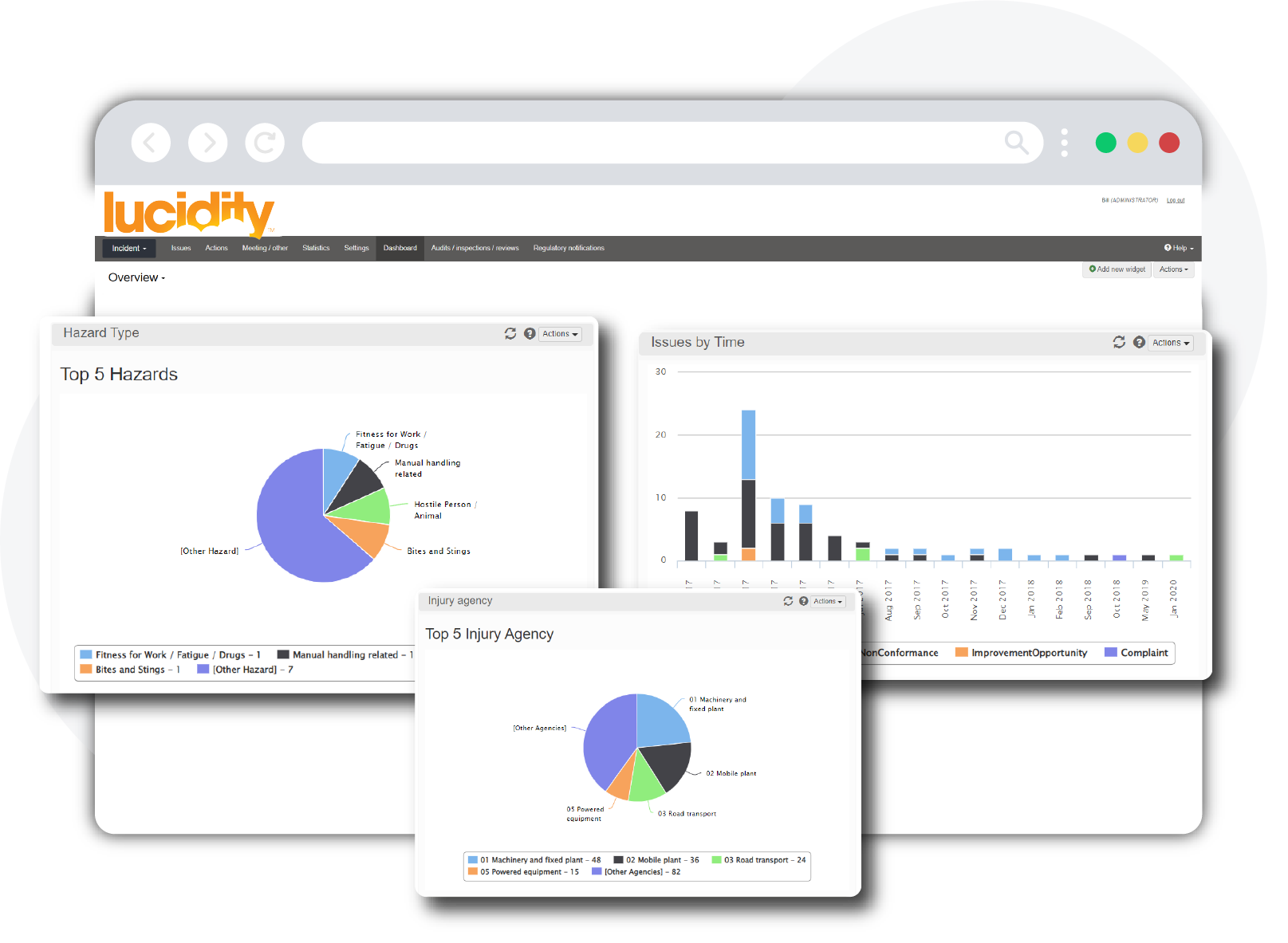 Non-conformance and defect management
Deliver and track training and competency
Manage and track external audits, including actions, findings and NCRs
Corrective & Preventive Action (CAPA)
Document management system
Customer complaint and compliment logging and tracking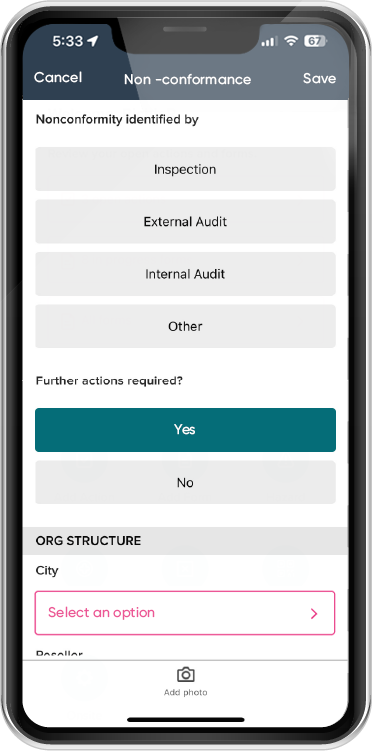 One System - One Source of Truth
Start with a QMS
Create a home base for Quality in your organisation in the Lucidity Intranet module to deliver the QMS, provide access to supporting information, links and guidance, and drive the Audit Schedule.
From there, branch into the full Lucidity modules to deliver essential Quality processes such as:
Internal audits through our digital forms platform
Action management, linked to audits and with full reporting
Scheduling and workflows
NCR and defect management including root cause analysis
System improvements including employee suggestions
External audit tracking and management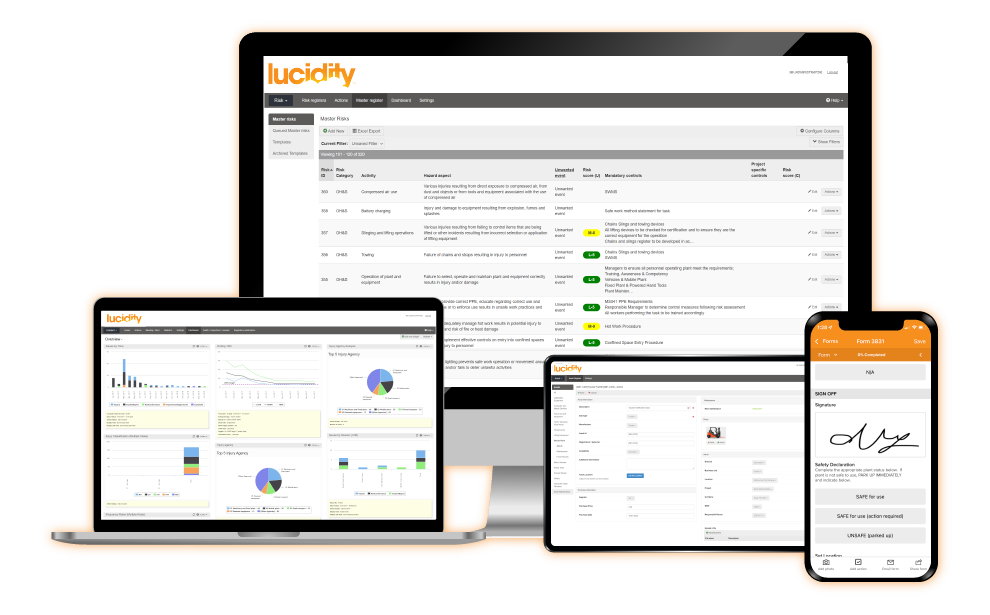 Integrate with Health, Safety and Environment
We understand that quality management is a multi-faceted discipline that can seem complex and overwhelming.

Lucidity has been designed to not only deliver the functionality required of a QMS, but also as part of an integrated solution that seamlessly works alongside your organisation's safety and environment management processes.

One system - one source of truth - operational excellence.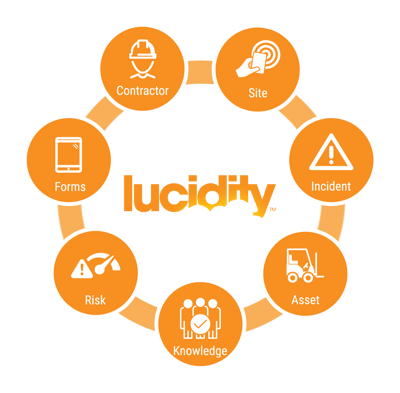 The Industry Leading Quality Management Solution
Benefits of Lucidity's QMS
Ready to see the power of Lucidity?
Experience the software for yourself with a personalised demo