Asset & Plant Management Software
Simply manage plant, equipment and asset registers and maintenance schedules in one central place.
The Simple A
sset Management Software
Lucidity's asset management software is a single source of cloud-based truth for all key plant and equipment information. House asset documentation and information, maintenance logs and schedule recurring maintenance in this central register, configurable to your business needs and internal language.
Lucidity Asset allows businesses to create registers of all plant, facilities and equipment used across the entire company.
Plan and track maintenance, testing and calibration requirements for each item, including notifications and alerts when activities are due. The types of items that can be managed is limitless.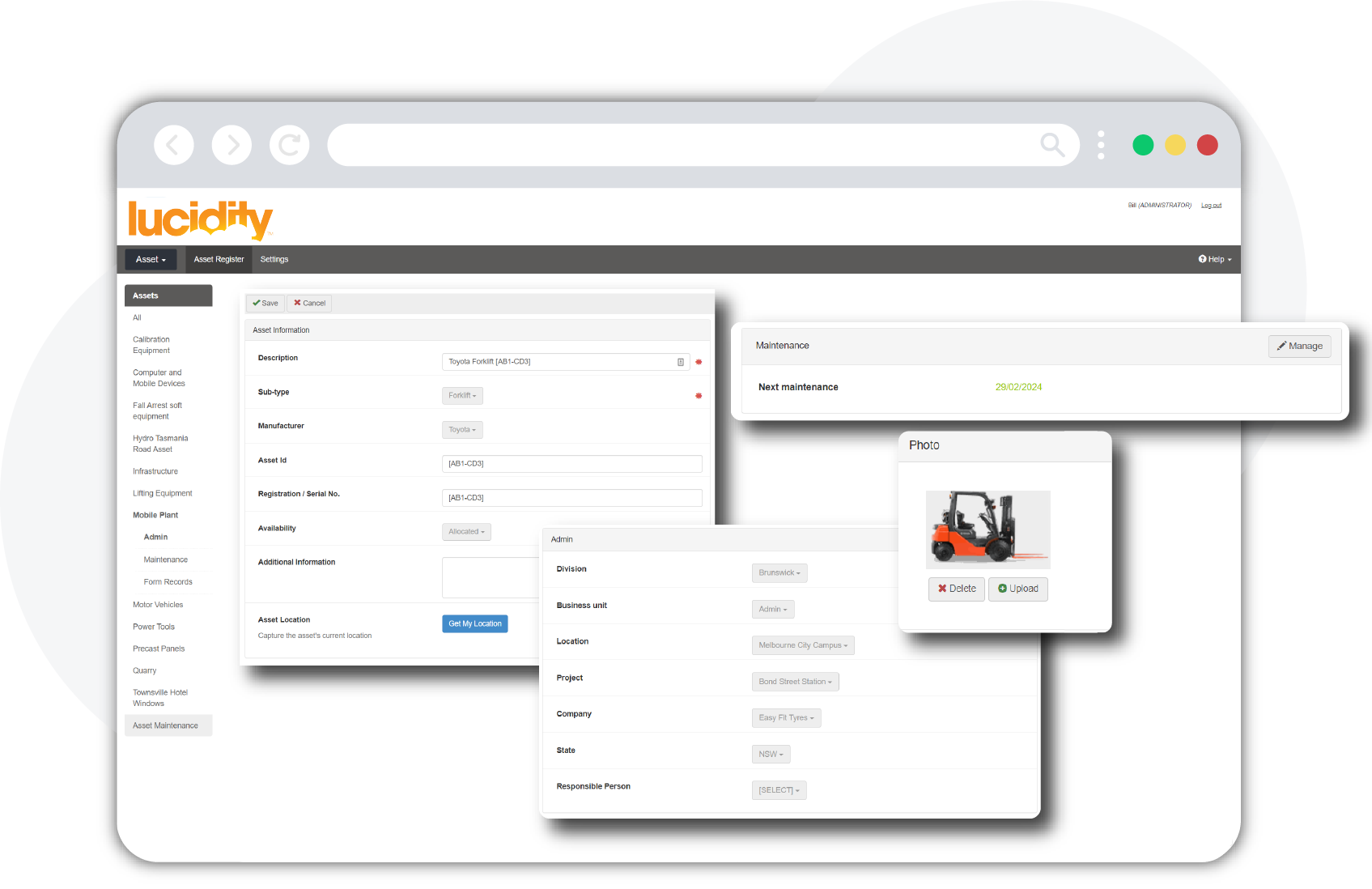 Documentation
House asset documentation and information, see all key information such as user manuals, location and status in one place
Maintenance
Log and schedule recurring maintenance based on time, usage or your metrics
Asset register
Create and maintain all plant and equipment in a central asset register
Configuration
Configurable to your business needs and internal language
Checklists and Inspections
Plant pre-starts, checklists, audits and inspections
Reporting and Filtering
Configure the system around your internal asset reporting needs
Simply manage maintenance
If your plant and equipment register and maintenance records are stored separately, how are you going to spot issues before they happen?
Our asset management software solution brings all asset-related functions together.
Lucidity Asset register software gives you a simple overview of all data in one place to monitor and manage assets and allows you to schedule ongoing and ad-hoc maintenance.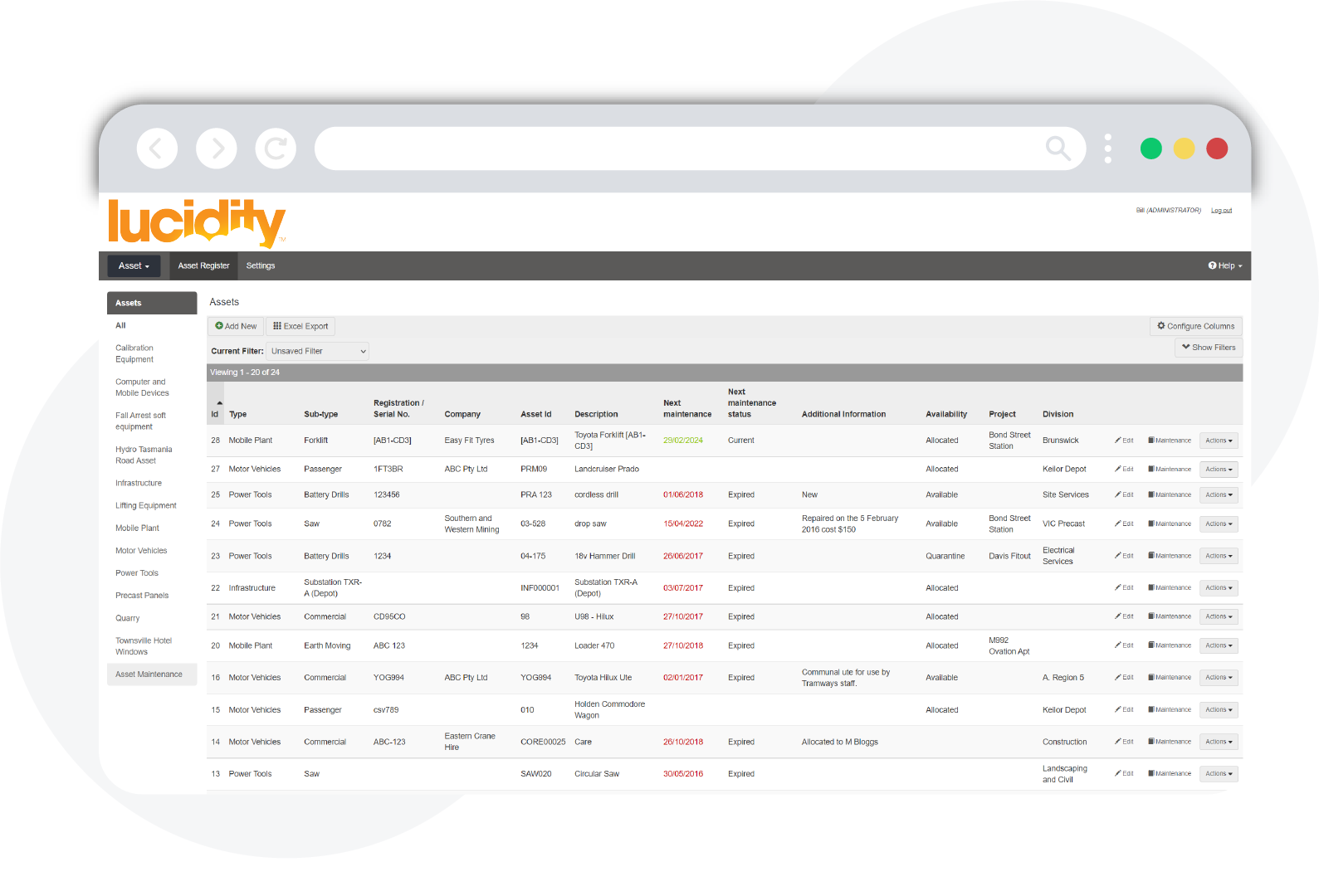 Make Plant Pre-Starts Easy
If your team is trying to use difficult or time consuming asset forms – such as plant pre-starts – then you could be losing valuable productive time on site or missing crucial asset data that should have been captured.
Integrating Lucidity's asset management software with our digital form builder makes plant pre-starts easy.
Quick access through the Lucidity companion mobile app

Plant and equipment information is automatically pre-populated into the digital form

Form completion is quicker and more reliable

All data is captured in real-time and stored with the asset record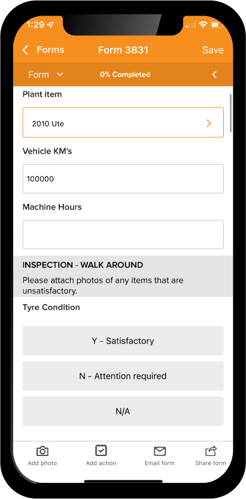 Manage Contractor Plant
Do you have sub-contractors who are using their own plant on your site? Keeping track of their equipment and ensuring it is well-maintained is crucial for your business success but can be a significant challenge.
Lucidity's asset management software makes this process simple.
Providing contractors with limited access to the Lucidity asset register, your contractors can easily upload and manage their own plant and equipment information. Allowing you to keep track of their equipment and have easy access to ensure it is always up to date to keep your sites safe.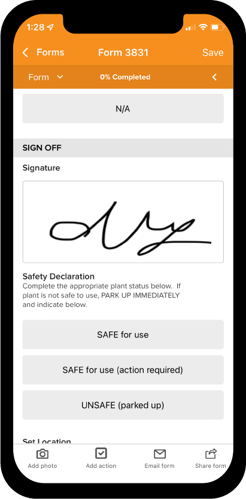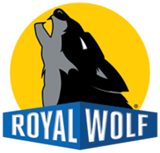 "Lucidity is able to bridge the gap and improve communication across the company, revolutionising the way we deal with risk management."
Learn how Royal Wolf used Lucidity to help connect their staff across the country around a single source of HSEQ truth.
Ready to see how Lucidity can help you?
Experience the software for yourself with a personalised demo tailored to your organisation's specific health and safety needs.