- Case Study -


Stopping incidents before they happen
Learn how Fredon uses Lucidity to proactively tackle risks before they result in workplace incidents.
Fredon provides engineering, construction and maintenance solutions to major builders all around Australia.
While all companies look to health and safety to keep their workforce and sites safe, every company will do this in a slightly different way. That could include anything from different internal HSEQ language, the need to capture different types of information or different systems and processes that need to be followed.
"We needed a system that was far more feedback-oriented, provided a great user experience to our teams on the ground and ensured that they played an active role in Fredon's health and safety."
Business Challenges
"If you're constantly looking at past incidents, it's easy to be stuck looking back at things that have already happened instead of looking forward to incidents you can prevent, "it's like driving a car and only using the rear-view mirror. Fredon Group's National HSEQ Systems Manager, Simon Jonas.
Manual and paper-based safety systems saw a tendency within HSEQ to focus on past injuries and incidents.

Running multiple sites without real-time visibility over HSEQ data.

Senior leaders had no visibility to key metrics, like incident data.




Wanted the ability to proactively address future incidents before they occurred.

Needed a system to meet their health and safety processes and high standards.

Required a digital system that was flexible to ensure they met their client's requirements and could still follow their internal safety processes.



Solution
Fredon decided to use the Lucidity Competency, Contractor, Incident, Induction, InForm, Intranet and Risk modules. They worked with Lucidity's Implementation team to create a customised solution that works best for them and were able to implement dashboards with real-time reports that could be delivered without extensive manual processing.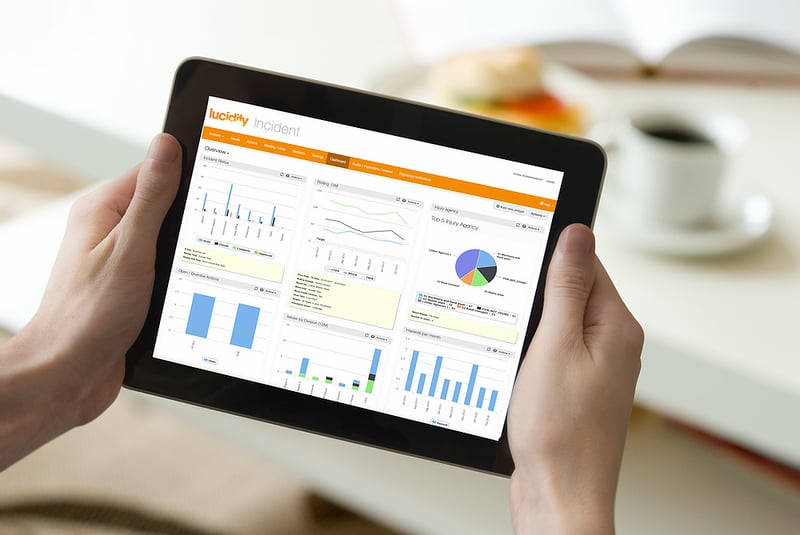 Benefits and Outcomes
All HSEQ functions and processes are housed in one single source of truth, allowing a deeper level of analysis and resulting in being able to take a more proactive approach to workplace health and safety.

Fredon now has oversight of all their sites and knows what is happening on the ground for each of their projects.

Digital forms are used across all sites, they are easily accessed via Lucidty's App. Meaning data is captured in real-time, and time is saved on data entry.

Data capture is streamlined, and Fredon now has the ability to tailor what information they collect for their own specific requirements.

A key benefit was getting the right data, into the right hands, at the right time, with the least amount of effort. Using Lucidity's inbuilt dashboards, S

enior teams have access to valuable insights and can make more informed business decisions.




"The most important benefit of the Lucidity system for us is being able to get the right piece of data into the right hands at the right time with the least amount of effort."
Ready to see how Lucidity can help you?
Experience the software for yourself with a personalised demo tailored to your organisation's specific health and safety needs.