We're proud to work with these leading Australian & NZ organisations to keep their people safe and help them reach their full potential.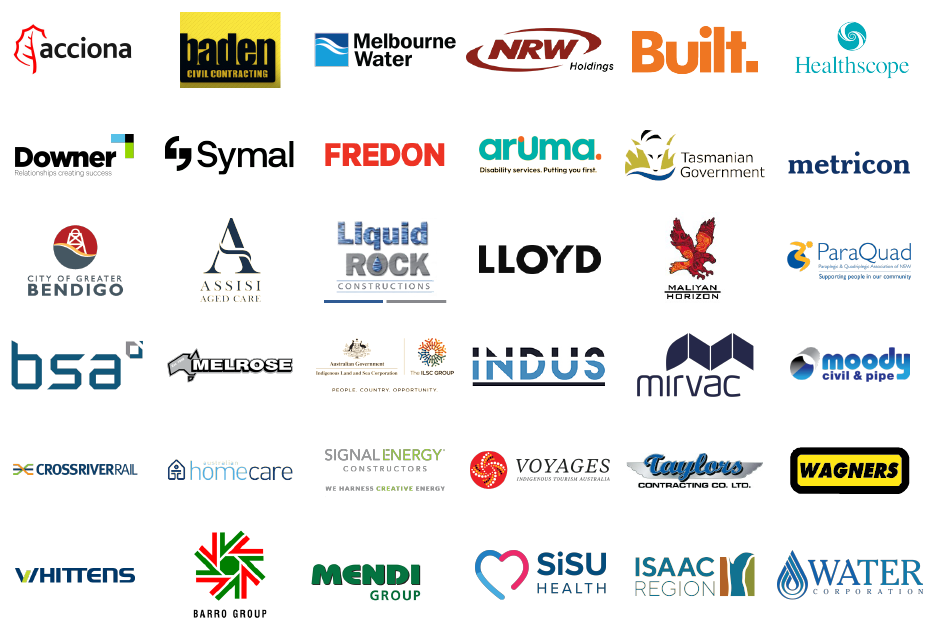 Hear from our clients
Don't take our word for it. Hear straight from our clients about their experience simplifying their health and safety processes with Lucidity Software.

"What makes our sites safe isn't just having software. Making our sites safe relies on the engagement of supervisors and management staff with health and safety software - and Lucidity plays a key role in that."
See how Built used Lucidity's asset management software to make better business decisions.

"The new level of information we've been able to achieve with Lucidity has meant we've now got access to granular data, all collected from the field in real-time.
It's been a complete game-changer for us."
Yakov Terterian
Group Manager of Reporting & Analytics

"The good thing about Lucidity is that every module works the same. Whether they log on to contractor system or asset management, they know how to use the system and can find everything they need in this one-stop shop,"
Maurice Dunn
Training Manager
Ready to see how Lucidity can help you?
Experience the software for yourself with a personalised demo tailored to your organisation's specific health and safety needs.