Safety Induction Software
Automated and customisable online portal to streamline your induction process.
Employee & Contractor Safety Induction Software
The induction process is crucial to ensure that contractors have access to the safety information they need before they step on site.
Lucidity's online health and safety induction software system simplifies inductions, competency and training management before workers get to site.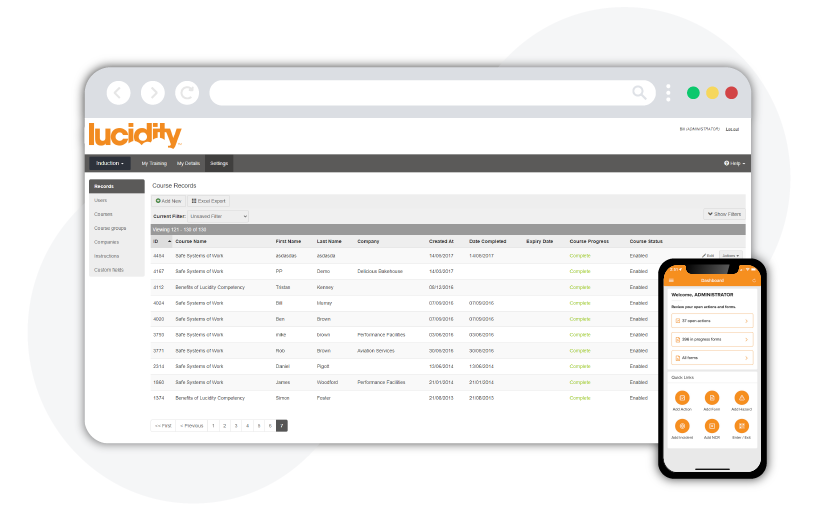 Fully customisable and branded onboarding portal
A configurable self-registration page that captures as much or as little information as you require
Customisable induction pathways based on on-site and project-specific needs.
Induction progress is linked to the Contractor and easily accessible and reviewed by managers.
Induction receipts are automatically issued including QR codes for managers to scan as verification
Integrated with Lucidity's full suite of Health and Safety modules
Capture the information you need
Lucidity's online induction software is fully configurable around your business requirements.
Customise the self-registration form to capture the exact information your organisation needs to record about each inductee.
Upon completion, the Lucidity system will automatically create a profile for each person, linked to their company, providing easy access to view and track induction progress on one central platform.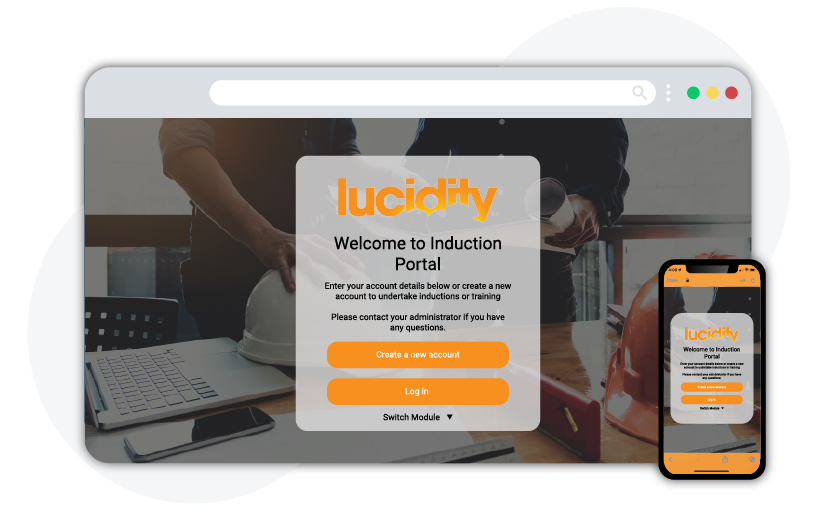 Project-Specific Inductions
If you're managing inductions for multiple sites and projects, chances are the inductions will need to be customised with specific information. Through the one portal you can configure a common or core induction package and then overlay site-specific inductions. Inductees only need to do the core content once, and can return to do additional Project specific inductions as they are required.
Deliver your content no matter where it's stored or its format.
Our induction portal allows you to easily upload or link your existing content. No need to develop anything new, or change the format. We support SCORM, enabling rich, interactive presentations. Of course your existing powerpoint or PDF is easily transferred to get you up and running with an online solution quickly and easily.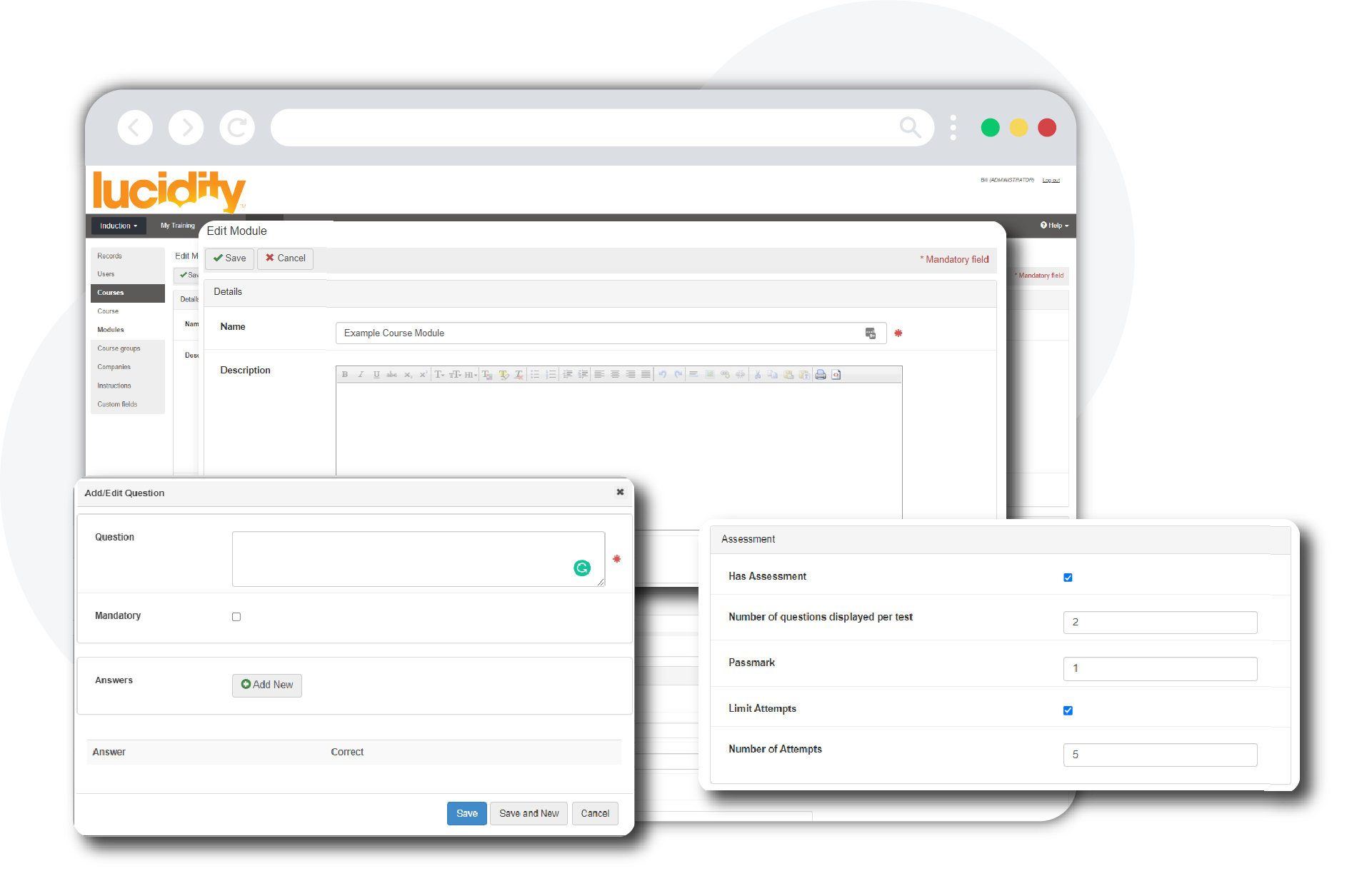 "Lucidity has been central to supporting these processes. Ensuring that we're able to follow our own safety processes while also meeting our clients' requirements and keeping everybody safe on site."
See how Fredon uses Lucidity software to better capture the information they need.
Ready to see how Lucidity can help you?
Experience the software for yourself with a personalised demo tailored to your organisation's specific health and safety needs.