3 min read
Lucidity strengthen global growth plans by joining Ideagen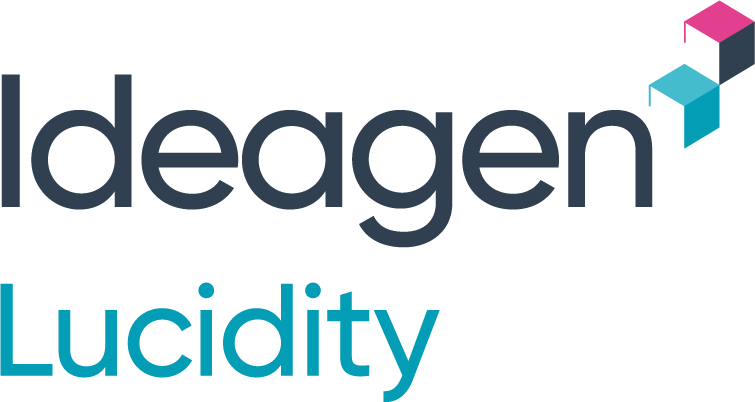 Lucidity strengthen global growth plans by joining Ideagen
Melbourne-headquartered software company, Lucidity Software Pty Ltd has today boosted its growth ambitions by agreeing to become part of global regulatory software specialists, Ideagen.
It joins Ideagen CompliSpace and Ideagen OnePlace Solutions, two Australian businesses already part of Ideagen (having joined in 2021 and May 2023, respectively) and takes their investment into Australian-based software businesses to around AU$150m.

It's also Ideagen's third health and safety solution in 12 months, following the acquisition of Ideagen DevonWay last month and Ideagen EHS (formerly ProcessMAP) in 2022, as the UK-headquartered business proactively boosts its EHS and asset management capabilities.

Ideagen CEO, Ben Dorks, said: "Australia is a hot bed of good, innovative tech businesses and Lucidity is a great example of this – a class-leading solution offering customers depth of functionality and scalability to meet their EHS and quality needs.

"The addition of Lucidity builds our footprint and increases the support we can offer to regulated industries in that region, and we are looking forward to amplifying that great tech globally."

This is a point echoed by Lucidity CEO James Graham, who said: "Joining Ideagen means we can realise our growth ambitions faster by leveraging Ideagen's global reach, which opens up additional business possibilities."

"We will be able to deliver even more value and innovative solutions to our clients as we will have the tools, resources and support to accelerate the development of our product and, importantly, our people too. By combining our strengths, we'll be better equipped to tackle industry challenges, deliver remarkable solutions to our clients, and create lasting impact."

Lucidity is a cloud-based environmental health, safety and quality management solution that connects on-the-ground workers with management teams. It enables workers to record hazards, incidents and operational processes in one central location while providing real-time dashboards for management to monitor compliance, accountability and efficiency.

Customers include Acciona Australia, infrastructure business Downer, Cargill in the agricultural sector and construction companies Meinhardt Group, Metricon Homes and Built.

Ideagen is dedicated to the safety and sustainability of regulated and high-compliance industries worldwide.   A tech unicorn, taken into private equity ownership in 2022 for £1.1bn, they're trusted by more than 11,400 customers to support them with their health, safety, risk, quality, audit and collaboration needs.

Their current customer base includes more than a thousand government organizations, 250 global aviation organizations, nine of the top ten accounting firms, nine of the top ten global aerospace and defense corporations, 15 of the top 20 global pharmaceutical companies and 65% of the top 20 global food & drink companies.

Lucidity is Ideagen's fifth acquisition of 2023, following Qadex (now Ideagen Quality Management Food and Beverage edition) in January, Ideagen Tritan and Ideagen OnePlace Solutions in May and Ideagen DevonWay last month.

For Further Information, please contact:
Australia or Ideagen Lucidity queries
Madeleine Wade
Director of Marketing
T: +61 1800 595 241 | +61 422 276 226
E: maddie.wade@lucidity.io
UK or Ideagen queries
Sam Lloyd
Marketing Communications Executive
T: +44 1629 699 100
E: Sam.lloyd@ideagen.com
Alternatively Nelson Bostock Unlimited
ideagen@nelsonbostock.com
Lucidity Software Pty Ltd
Lucidity Software Pty Ltd was established in Melbourne, Australia, in 2004 and provides Health, Safety, Environment and Quality (HSEQ) software. Lucidity was developed to serve the real-life experience and needs of safety professionals and offer businesses a comprehensive platform for the digital management of their workplace health, safety, quality, compliance and business processes.
Lucidity serves 240+ clients across Australia, New Zealand and the United Kingdom who operate in high-risk industries, including Construction, Mining, Manufacturing, Government, Agriculture and Energy, Utilities and Waste. Lucidity has 32 employees and is headquartered in Melbourne, Australia, with another office in Sydney.
About Ideagen
Ideagen brings clarity and confidence to the safe hands and trusted voices protecting our world. By unifying deep regulatory expertise and innovation with affordable, best-in-class software we provide trusted, meaningful intelligence to regulated and high-compliance industries such as life sciences, healthcare, banking and finance, aviation, defense, manufacturing and construction.
From the shop floor to the flight deck, from the front line to the boardroom, our 11,400 customers include more than 250 global aviation organizations, nine of the top ten accounting firms, nine of the top ten global aerospace and defense corporations, 15 of the top 20 global pharmaceutical companies and 65% of the top 20 global food & drink companies and includes blue chip brands such as Heineken, British Airways, BAE, Aggreko, US Navy, Bank of New York and Johnson Matthey.
Headquartered in Nottingham UK, with offices across the US, Australia, India, Malaysia and UAE, our 1,400+ colleagues are dedicated to supporting industries to turn risk into resilience.