Powerful WHS & Quality Audits & Inspections
Perform Audits and inspections of your workplace Health, Safety, Environmental and Quality processes from any device with Lucidity.
Lucidity gives you the power to digitise your audits and inspections with a powerful, integrated and flexible management solution.
Whether you are collecting data from audits, inspections, minutes, or any other process, you can seamlessly create detailed forms with an easy-to-use, drag-n-drop form builder that captures records anywhere at any time via the Lucidity app.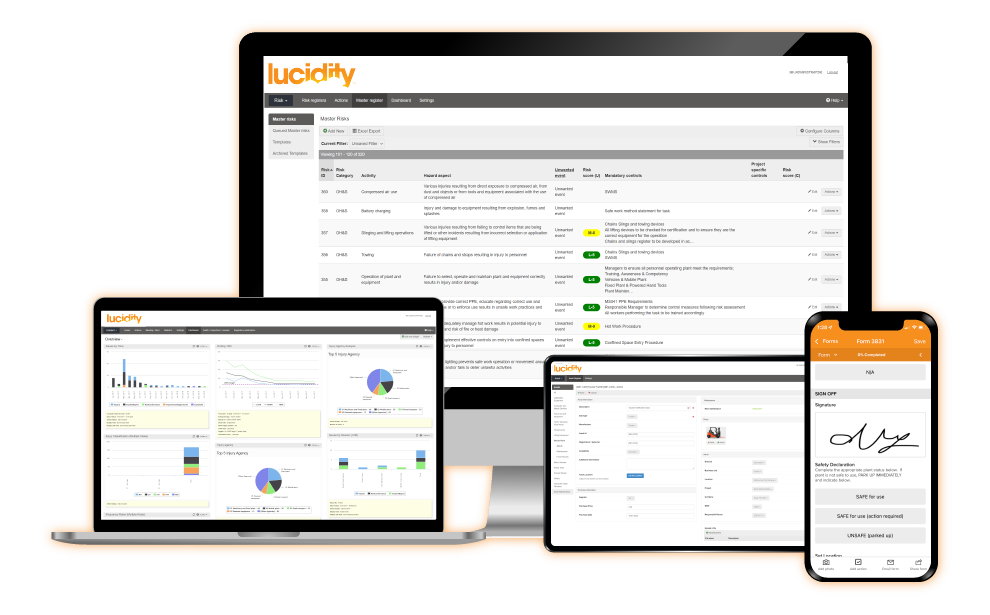 Checklists, audits and inspections
Drag and drop form builder
Findings, improvement opportunities and Corrective Actions
Mobile friendly including offline collection
Manage and track external audits including actions, findings and NCRs
Integrated dashboard, analytics and B.I
Automated actions and notifications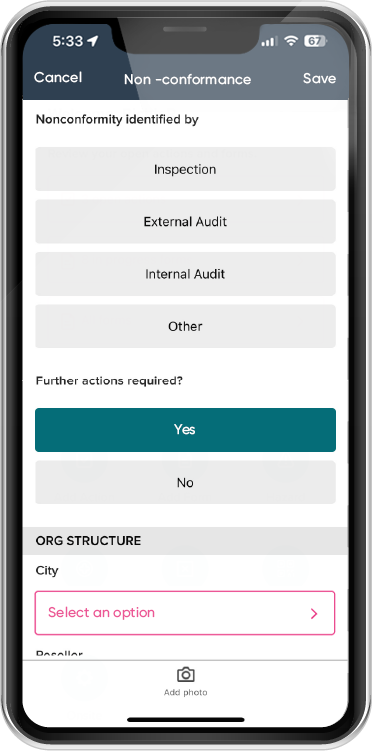 Streamline Audits and Inspections
The Lucidity form builder is a powerful tool allowing you to digitise your audits, inspections, checklists and any paper or electronic form. Take your digitised forms to the next level:
Audit scheduling system including recurring/periodic workflows
Fully integrated task solution for resolution of items identified, including tasking of subcontractors/suppliers
Non-conformance/NCR management, including root cause analysis
Full mobile and offline support to complete audit checklists out of internet range
Escalations, dashboards and reporting of audit and action status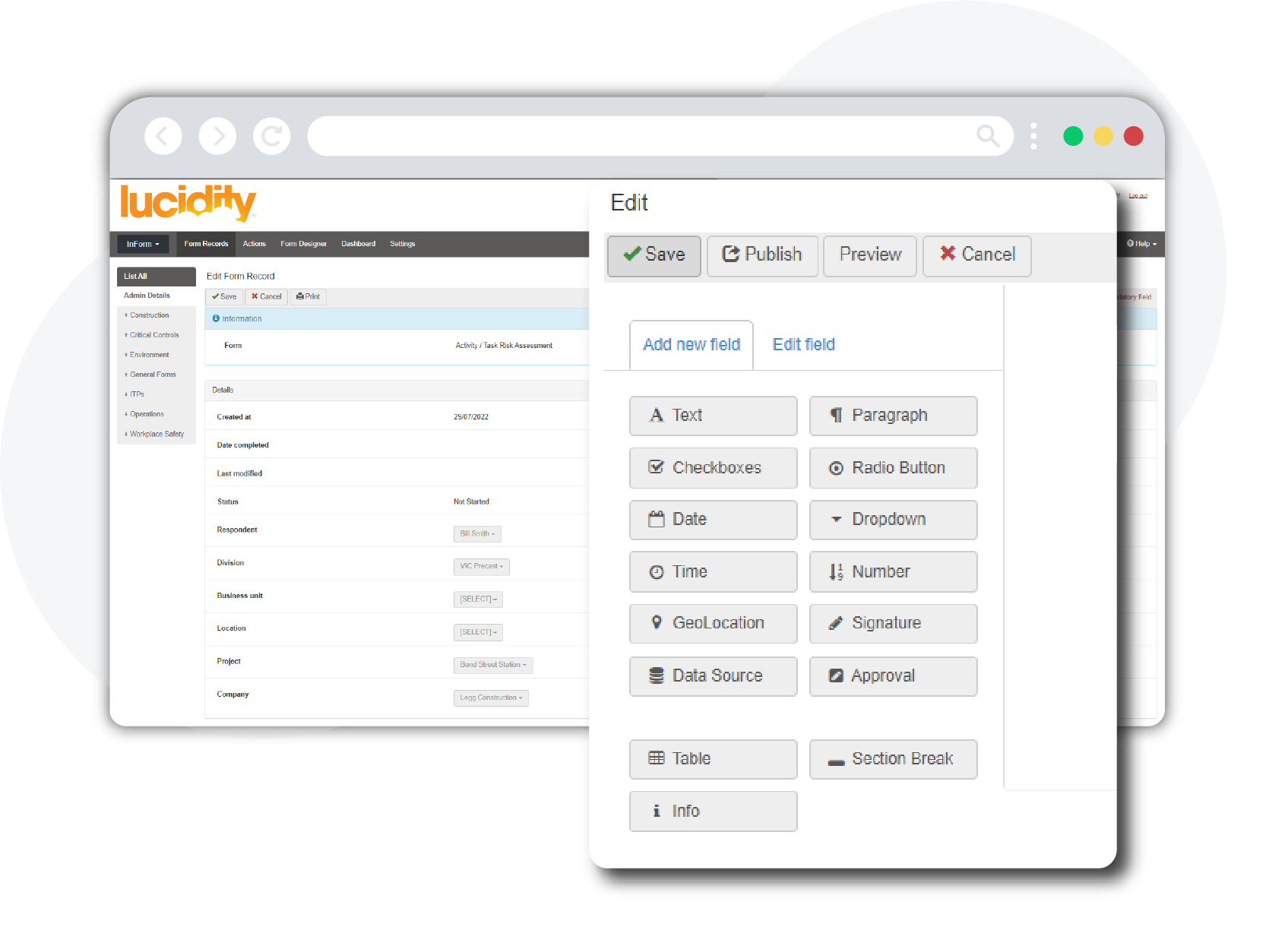 The Industry leading Safety Audit & Inspection solution
Benefits of Lucidity's Inspection and Audit software
Mobility
Perform audits/inspections on any device
Flexibility
Ability to manage complicated procedures
Notifications
Automatically notify employees and contractors of actions
Compliance
Streamline quality and ISO compliance
Integration
With contractor management, incident, on-site management and more
Scheduling
Recurring or arbitrary inspections and audits
Easy to use
Designed for on-the-go workers to automate data capture
Ready to see the power of Lucidity?
Experience the software for yourself with a personalised demo