Environmental Management Software
Streamline and Automate Environmental Compliance and Management
Seamless Environmental Management Software
Lucidity's environmental management software makes ISO 14001 Environmental Management compliance seamless.
Digitise and automate your environmental compliance obligations in a centralised EHS software solution designed to give you one view of all of your environmental, health and safety requirements.
Manage all Environmental policies, procedures, checklists, audits, inspections and more in an integrated EHS solution.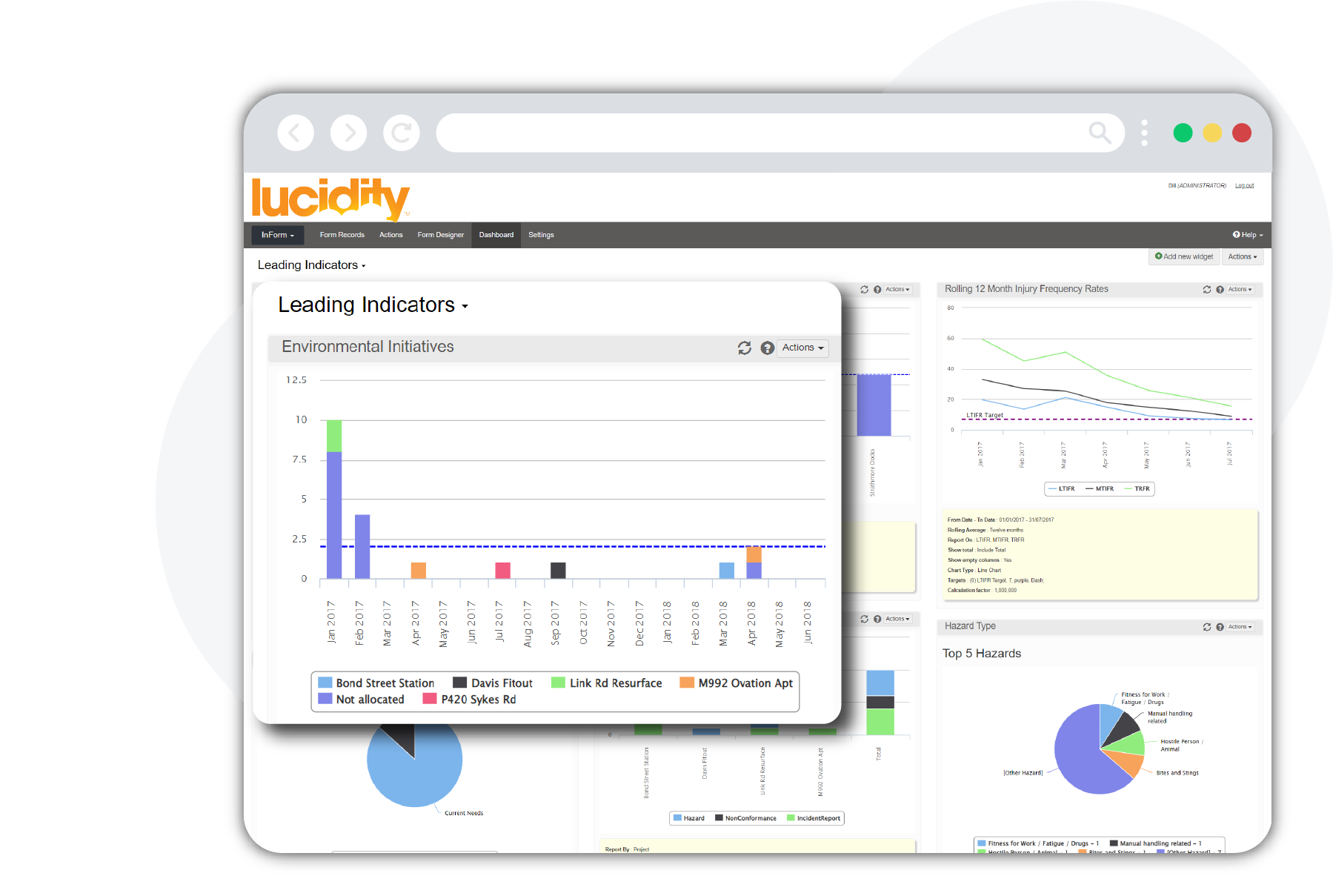 Environmental aspects and impacts
Legal and regulatory compliance
Environmental incident reporting
Digital forms to create checklists, inspections and monitoring records
Permit and contractor management

Training, inductions & competency management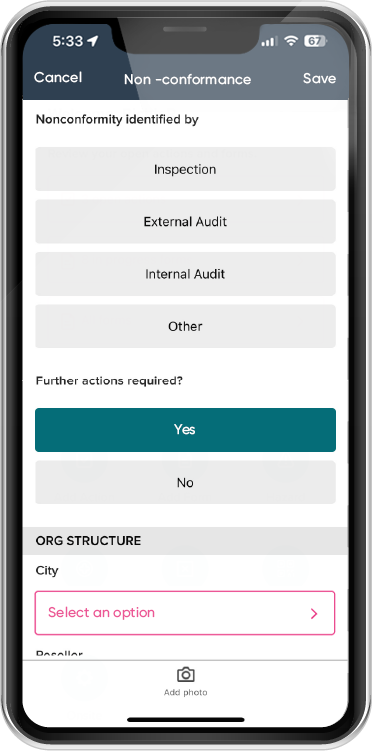 Centralised Environmental Compliance Management
Lucidity contains a number of highly integrated modules allowing you to manage your Environmental safety obligations.
Seamlessly manage:
Incidents and risk
Audits and inspections
Permits and approvals
Environmental aspects and impacts
Digital forms for reporting waste, energy, water use and quality and more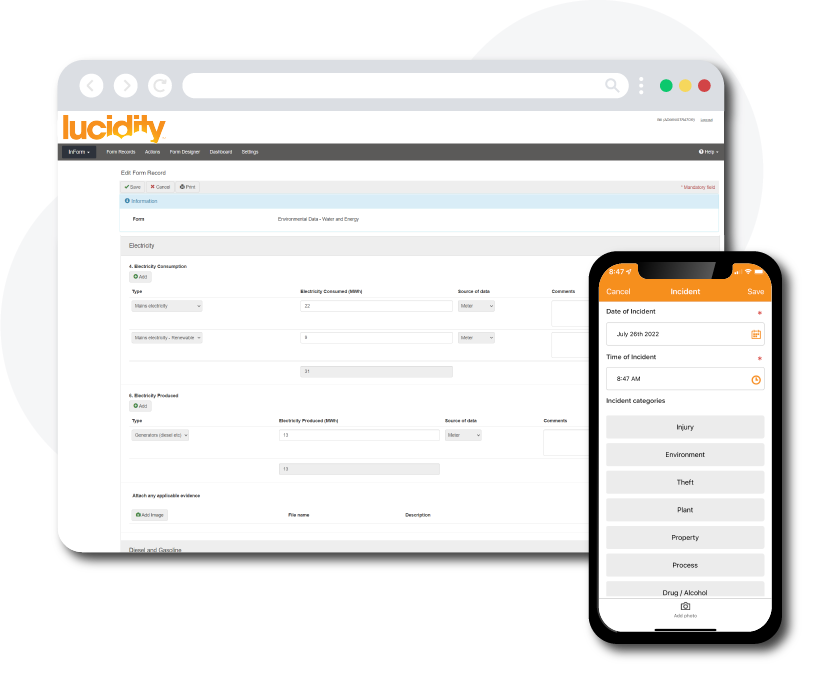 Benefits
of Lucidity's Environmental Safety Software
Reduce your environmental impact
Environment incident reporting, including investigation and corrective actions
Improve with performance evaluations and continuous improvements

Onsite, remote and offline multi-media data capture

Seamlessly manage documents including Safety Data Sheets
Environment incident reporting, including investigations and corrective actions
Track and manage events & Actions


Preventive risk and incident mitigation


Ready to see the power of Lucidity?
Experience the software for yourself with a personalised demo