6 min read
7 Benefits of EHS Software to Small Companies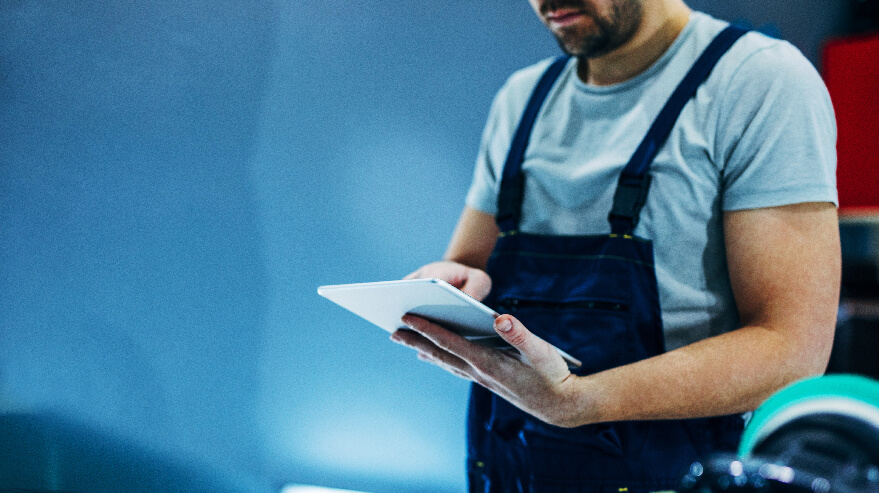 As market analysts predict a strong post-pandemic economic recovery, businesses across all industries need to re-invest in their occupational health and safety to ensure that injuries do not jeopardise their economic recovery or continued growth. Investing in Environment, Health, and Safety (EHS) Software can help your company communicate effectively, increase productivity, reduce expenses, and, ultimately, prevent illnesses and injuries.
Small businesses can gain numerous benefits from utilising EHS tools. For example, companies are given improved visibility into the insights and data they need to strengthen strategies, decision-making, and resource utilisation through technology, which also lowers administrative loads and streamlines processes that result in higher efficiency and reduced costs.
According to the 2022 State of Employee Safety Report, 55% of respondents believed their companies went above and beyond to protect their safety in prior years. It's a great feeling as a worker to know that your company is doing all possible to protect you. However, safety is an ever-changing discipline that requires constant review and improvements implemented.
Choosing an EHS Management Software
Everyone in your workplace, from top management to contractors, must understand why Workplace Health and Safety (WHS) is important in the workplace. Furthermore, they must know the guidelines and restrictions for establishing and keeping a safe and healthy work environment.
While pen and paper have served well for many years, more is needed in the ever-evolving digital world. Health and safety management software helps streamline safety processes, meet compliance requirements, allow employees to report hazards and incidences easily and provide management with an overview of what is happening on the ground. By tracking, recording, and analysing safety data, companies better understand what safety processes are working well.
Consider the following when looking for reliable EHS software for your small business.
Individual business requirements
Understanding what your company needs from a safety management system is essential. Review your current safety processes and make a list of your requirements; for example, do you require a solution with an app so staff can log hazards when out in the field or do you require a system that allows you to manage all your contractors? Do managers or business owners need dashboards with data?
Try and think ahead. Is your business growing or changing in the future and will your requirements change? It's also essential to consider budget constraints.
Speak to your employees
It's imperative to consult your employees. Understand their needs, such as the ability to upload photos, and if they think they can improve any processes with a digital system. Bring them on the journey and get excited about the platform. Adoption can often be hard once a new system is implemented. Keeping employees involved can make them feel part of the decision-making process and provide them with the opportunity to add value.
Implementation and Ongoing support
Do you have anyone internal who can set up a new system? Or do you need a software platform that has in-house expertise and can guide you through the implementation? Also, look at ongoing support; if you need assistance with the software, is help available if and when required?
Choosing a software provider
Take all the above considerations and start researching a platform that fits your business needs. Ideally, look for a couple of providers to compare. Check out review sites, talk to others in your industry, and ask for recommendations.
Reasons Small Companies Should Adopt EHS Software
According to the Facts and Factors market study, the demand for worldwide EHS Software is expected to rise from over USD $6 billion in 2021 to almost USD $12 billion in 2028 at a CAGR of 11.6% during the projected period.
There are numerous reasons to implement EHS software in your small business, and the most obvious argument is that it can assist you in protecting your employees and saving time and money. Here are ways how EHS software may help small businesses.
1 - Reduces the Possibility of Human Error
Human error is unavoidable, but in the field of health and safety, it can mean the distinction between life and death. Many health and safety professionals' KPIs revolve around decreasing human error and concentrating on how personnel can perform duties more safely and efficiently.
EHS management systems allow workers to track and manage everyday activities in real-time. By digitising processes, employees can easily notify management of hazards, and alerts can be set up, so they are actioned quickly. By having one system to manage EHS processes, all data is filed in one area - creating one source of truth. While no system is perfect, a solid EHS software supplier can assist you in reducing the likelihood of human error in your organisation.
2 - Reduce Accidents and Injuries
If you are looking for ways to improve your company's bottom line while keeping remote sites safe, EHS software is a great place to start.
According to the National Safety Council (USA), every injury that requires medical attention costs a firm USD $44,000. A fatal accident can cost more than USD $1.3 million in upfront expenditures. You can reduce the possibility of workplace injuries and accidents by investing in EHS software.
3 - Prevent Regulatory Fines and Penalties
EHS software can save you money by decreasing accidents and lessen fines and penalties associated with compliance. You could face significant fines and penalties if your small business violates safety laws.
You may maintain all required documentation at any time using EHS software. Using digital forms/documents ensures that essential records are never lost, ensuring that your business is not subject to punishment or penalty due to misplaced or noncompliance documentation.
It gets more complicated to keep track of what must be done and when as your company grows. EHS software helps remove the guesswork, ensuring that you will remember to provide the required documentation and face a fee or penalty.
4 - Lower Insurance Premiums
Insurance companies consider your industry's inherent risk, management procedures, and the scope of the required coverage. The more accidents and injuries your company has, the higher the rates.
Improving injury/incident rates and fewer claims will inherently make your business less risky to insure and will most likely reduce the premium rate.
5 - Makes Reporting Easier
Reporting events and hazards at work is a significant part of health and safety professionals' daily tasks. EHS software aids in streamlining this procedure by automating some report components and enabling faster completion of the forms. It means that by using app-based checklists and similar techniques, workers may participate more actively in the process and better understand health and safety.
EHS software works in many ways, like ERP software. Many small organisations also use ERP systems to gather, store, manage, and evaluate data from multiple business divisions. By knowing the answer to what is ERP software for, small businesses can improve their productivity, cut costs, and maximise profits by adopting ERP software. Like EHS software, it is easier to gather and obtain data across the organisation with ERP software, which streamlines cross-departmental procedures.
6 - Improves Operational Performance
EHS applications also help optimise operational performance, lowering the time to carry out administrative tasks and having the ability to highlight unsafe areas or practices on a site or project. Fundamentally, though, EHS software can improve safety awareness and employee participation, which can help prevent and lower incidences and reduce lost time due to injuries.
Maintenance is frequently pushed to the side. Nevertheless, it can be one of the simplest strategies to avoid harm and save costs. EHS software will assist you in identifying which assets (cars, equipment) may require maintenance, ensure all equipment is safe, and reduce possible downtime.
7 - Save Time and Increase Productivity
Productivity is crucial in small businesses, and implementing EHS systems is a simple method to enhance productivity. Health and safety experts will have more time to concentrate on the activities they believe will drive change in the organisation from an EHS viewpoint since the software will assist in managing the more menial tasks and report filing.
Another essential tool for teams that need to boost productivity by relying on consistency, speed, and accessibility is project management software. Consider several Trello alternatives when searching for the market's leading project management solution.
Create a Safe and Healthy Workplace with EHS Software Solution
When selecting the appropriate EHS software for small businesses, industry-specific requirements should be considered. In addition to integrating with other solutions you use, your software's features should enable you to satisfy the regulatory requirements in your industry. The best solutions assist you in minimising potential risks, maintaining compliance, and managing data and can keep supporting your business as it grows and changes.
Nobody should suffer an injury while at work, so companies must make the necessary investments now to achieve better, safer performance in the future. It is essential to start by shifting toward a solution that enables your business to eliminate functional silos in health and safety.