7 min read
Comprehensive guide to the HSEQ audit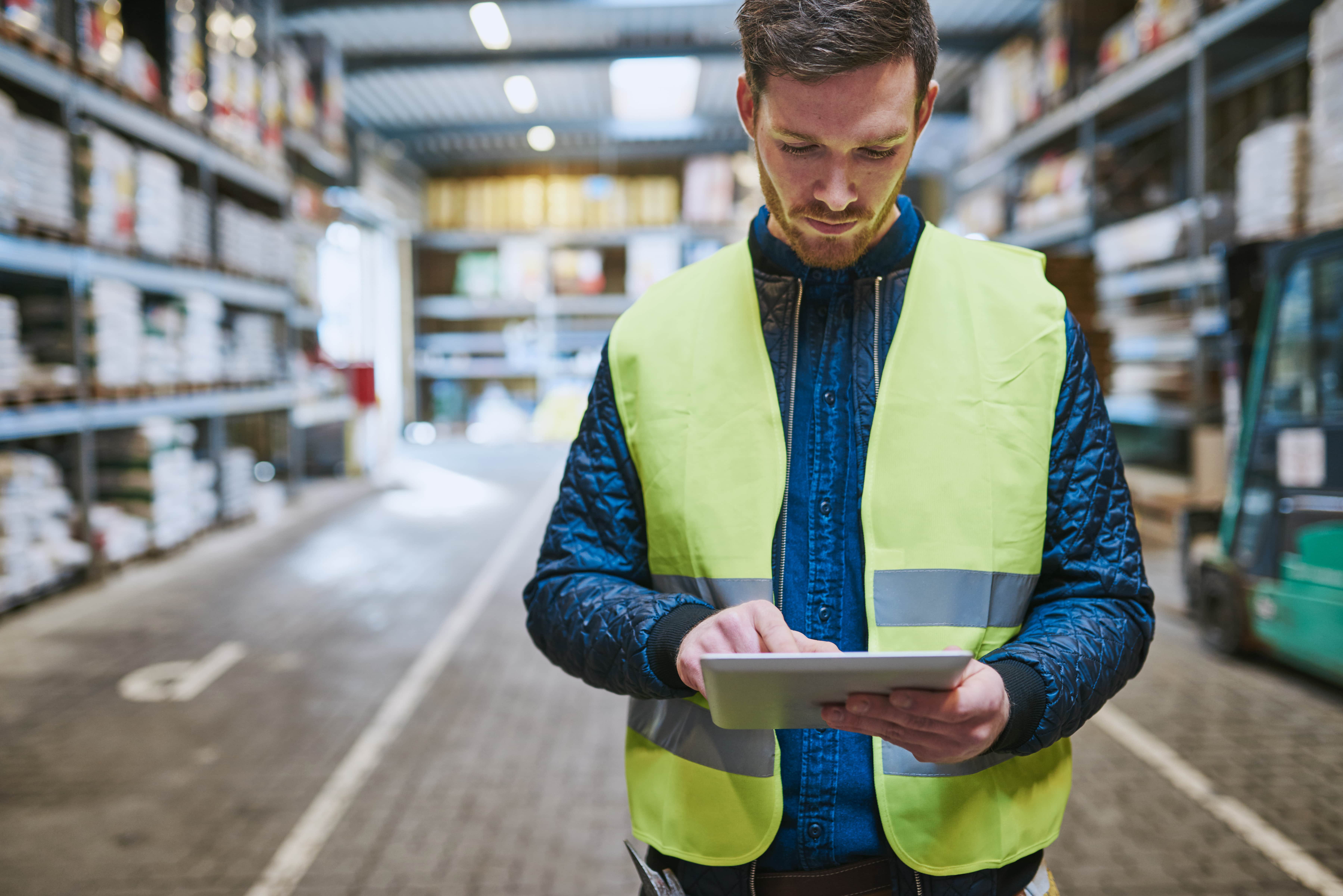 Cowritten with our Partners Solve Safety
When it comes to managing health, safety, environment and quality (HSEQ) in the workplace, there are many significant safety procedures and processes that need to be completed. However, no procedure is more instrumental to workplace safety than the HSEQ audit.
Auditing serves an important purpose in organisations of every shape, size and industry. Whether you're worried about navigating compliance, mitigating risk or a combination of them both, it's a staple routine that must be performed as effectively as possible.
In this guide we'll take you through the ins and outs of the HSEQ audit, including how you can best prepare for an audit and what you can do to optimise the process.
What is an audit?
Whether you're preparing to perform your first audit or trying to simplify your current auditing procedure, you first need to gain a thorough understanding of what it is and what it's looking for.
An HSEQ audit — also called a safety audit, quality audit or shortened to HSE audit — is a process of assessing your workplace and identifying hazards that could endanger your workers. In basic terms, it's a risk assessment designed to ensure you have a safe working environment.
Inspection and audit are often used interchangeably, but there is a subtle difference between the two terms. A workplace inspection generally identifies hazards and physically assesses the effectiveness of control measures, whereas an audit is a check on the adequacy of the safety program overall. More simply, an inspection is a small piece of the overarching audit process.
Auditing can be performed externally or internally. In the case of the former, you outsource the process to an outside agency. An internal audit, on the other hand, is performed by an in-house auditor. According to Ray Boekelaar, Senior Safety Consultant for Work, Health, Safety and Risk management at Solve Safety, Melbourne's industry-leading safety consultant company, there are four essential audit types to be aware of:
Compliance audit: Ensures that your workplace complies with the Australian standard, as mandated by the various state or territory legislations.
Program audit: Verifies that an adequate safety program is in place to identify risk and prevent workplace accidents.
Management system audit: Assesses your leadership's commitment to safety culture.
Targeted audit: May occur based on legal and regulatory changes, incidents or a near miss.
By and large, the safety audit procedure seeks to answer three questions:
Is there documented proof of compliance?
Are workplace hazards being mitigated or eliminated?
Are workers receiving adequate training?


The importance of the audit trail in safety management
In the words of Safe Work Australia — the governing body that promotes WHS throughout the country — poor WHS outcomes can have a "detrimental impact" on the livelihoods of individuals, their families and the wider community. Reporting on your organisation's WHS practices, therefore, is critical to ensuring those negative outcomes are avoided at all costs.
An HSEQ audit is imperative to your business on two fronts. Firstly, they systematically ensure that you're not in violation of HSE standards or your legal requirements. By extension, they allow you to identify areas of improvement in your workplace and protect every employee from harm. At the end of the day, that's what safety management is all about.
By performing a regular audit of your workplace, you stand to gain the following benefits:
Continuous improvement: Auditing allows you to spot inconsistencies, gather lessons learned and feed insights into your organisational safety program.
Lower exposure to risk and liability: Per the latest data from Safe Work Australia, the median compensation payment for a serious workplace accident is

$13,000 per claim

. Proactively rooting out risk through the audit procedure reduces your exposure to these legal liabilities.
Demonstrated commitment: Audits can show workers you're committed to protecting their health and safety.
Maximum compliance: If you're at risk of noncompliance, an audit or inspection can help you correct issues before they escalate.
Promotes safety culture: The process of preparing for and performing an audit inherently increases awareness of safety practices and potential hazards.
A step-by-step guide to the audit process
Over the course of an HSEQ audit, there will be various tasks that need to be completed. In sequence, they work like a system to produce a fundamental cycle of improvement.
The five essential steps of the HSEQ auditing process include:
1. Planning the audit
Before you can put things in motion, you need to identify any area of business that you plan to include in the audit. This is important because it will allow you to tailor your inspection to each area.
According to Solve Safety's Senior Safety Consultant Ray Boekelaar, areas covered in an audit could include the following:
Operating procedures.
Safety equipment.
Permit systems.
Emergency procedures.
Contractors.
Also critical to this phase is ensuring that all stakeholders are in agreement on what criteria you're addressing and what benchmarks your processes are being measured against.
2. Executing the audit
This stage will be highly dependent on whichever area of your business you've decided to audit. You may be testing machinery, interviewing workers or assessing their training — anything that might allow you to evaluate the adequacy of your safety program in that particular area. Of course, this stage will require accurate documentation.
Importantly, you would compare the results of your inspection with the agreed upon benchmarks for an accurate reading of their implications.
3. Reporting the findings
Now, the auditor and his team will compile a report that outlines their findings. This report should include any compliance violations, hazards or inadequate procedures encountered during the inspection process.
4. Correcting mistakes
Based on recommendations made in the report, the organisation should take corrective actions to mitigate any risks that have been identified. These actions could range anywhere from changes to the training program to replacing faulty equipment.
5. Publishing the results
It's important not to overlook this step. Once the audit is completed and the corrective actions have been planned, it's best practice to inform your staff. This ensures every employee is aware of the improvements being made and again demonstrates your commitment to HSE standards.
How to prepare for an audit
Audits and inspections aren't meant to be performed ad-hoc or off the cuff. They require ample preparation to perform correctly and make the most of their intended value to the organisation.
Here are several tips and best practices you can use to best prepare for and improve the audit process:
Ensure auditors/inspectors are thoroughly trained: An auditor needs to be able to spot hazards and objectively assess the safety program. According to Solve Safety's Ray Boekelaar, this position requires many qualities. Most importantly, an audit needs to be diplomatic, inquisitive, honest, analytical and professional.
Use checklists to your advantage: The most basic way to improve your auditing process is to create a checklist of items to look for during an inspection. This can guide the auditor and ensure that all critical areas are addressed.

Digital checklists are valuable assets that take this even further. Not only are they a handy guide to your inspectors, they can be easily edited and tailored to the needs of your audit. Better yet, those checklists and insights can be stored safely in a centralised system and accessed for future reference when compiling the report.
Schedule carefully: It's helpful to schedule an audit when most of the equipment is in operation and when workers are in close proximity. That said, be sure the audit doesn't interfere with production — especially during peak demand periods.
Document everything: Compliance and improvement rely on accurate documentation during the safety audit. However, pen-and-paper recordkeeping can be tedious, error-prone and easy to misplace.

Digital solutions allow you to

streamline documentation

and securely file it away in storage. More importantly, they can retrieve documents rapidly and accelerate the reporting process, in turn leading to faster time-to-improvement.
A digital approach to audit management
Audits are too important to your everyday operations — not to mention the wellbeing of your workforce — to rely on pen-and-paper methods. Simply put, they're no longer sufficient.
In contrast, a digitised HSEQ management system drives auditing forward and empowers you to achieve continuous safety improvement throughout the workplace. Through digital recordkeeping, for example, you can eliminate manual data collection and simplify the compliance and reporting process. Better yet, a cloud-based HSEQ management system allows you to produce mobile checklists, ensuring that all workers are aware of their immediate WHS responsibilities.
And the best part? All this and more is accessible from a centralised platform. As one source of truth, the platform can help you simplify auditing, optimise procedures and foster a culture of safety.
With more than two decades of experience in the safety industry, we at Lucidity know the value of the HSEQ audit. More importantly, we know the value it brings to your workforce. That's why we designed our cloud-based HSEQ management system to help you embed safety throughout every facet of your organisation from top to bottom.
To learn more about how Lucidity can help you manage safety in your workplace, contact our team or schedule a free demo today.