Mobility
Keeping your teams connected to HSEQ
Frontline teams rarely sit behind desks.
Your health and safety solution should reflect this.
Mobility is a key issue for health and safety teams. While the people responsible for health and safety are often located in a central office, its those team members on the ground who are at the frontline of reporting hazards, dealing with incidents and executing HSEQ processes.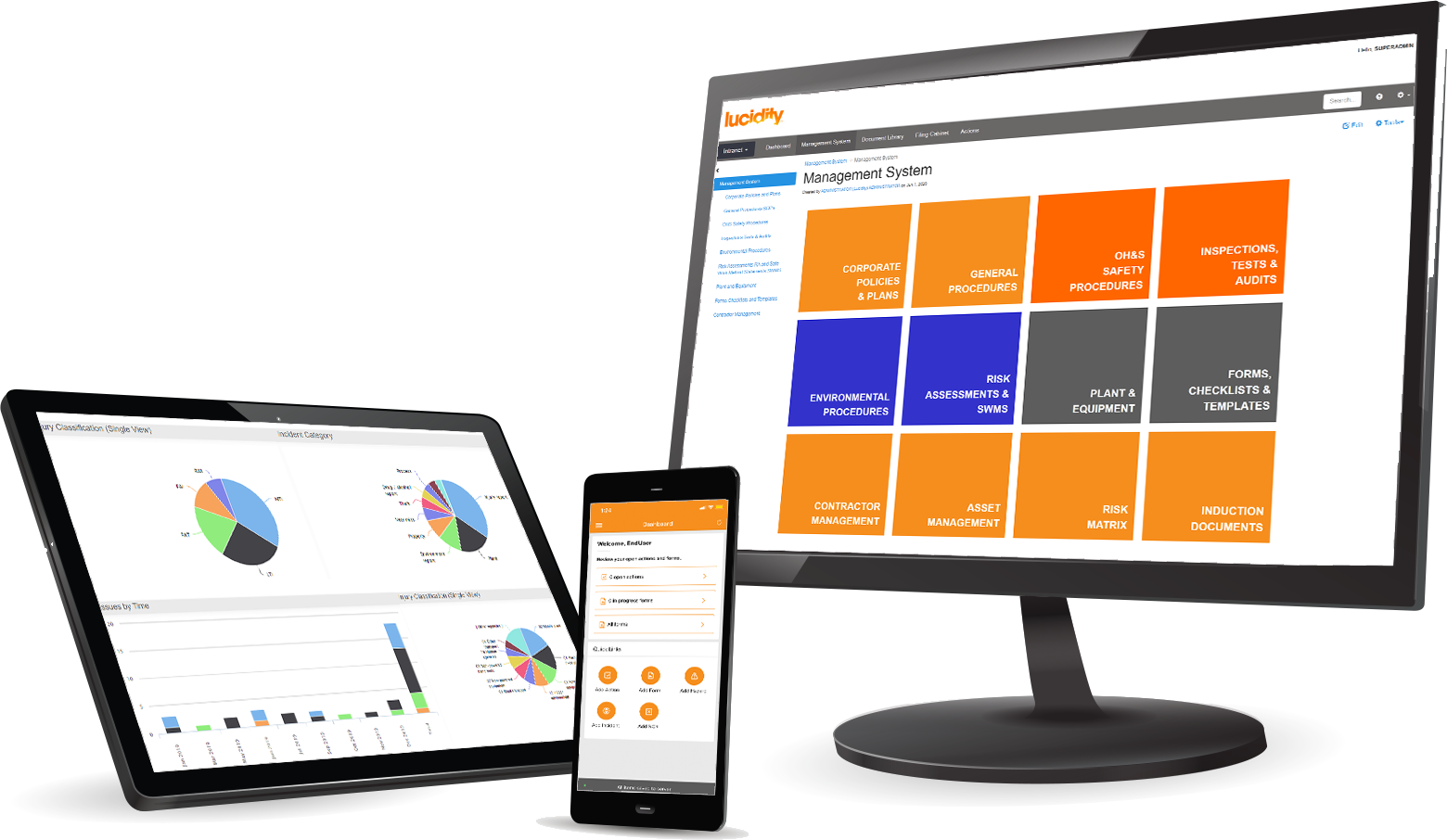 Lucidity software is always available in the cloud.
With the ability to access the software through desktop browsers, mobile browsers or the companion app, your team will have access to their health and safety system no matter where they are located.
Mobile
The on-the-ground solution.
Everything an on-the-ground worker needs to keep themselves and sites safe through the Lucidity companion app or browser.
Easy access to:
Complete business forms
Manage assets
Report incidents & hazards
Add and complete actions
Tablet
Make remote access easy.
Access the complete Lucidity system through the browser providing full functionality of all health & safety modules. Or access the mobile companion app on the go.
Easy access to:
Full cloud-based software
Lucidity companion app
Desktop
Drill into the details.
Interrogate, analyse and explore your organisation's health & safety data on desktop. Easily accessible through any browser with all information stored in the cloud.
Easy access to:
Generating reports
Setting up workflows
Examining dashboards
Ready to see how Lucidity can help you?
Experience the software for yourself with a personalised demo tailored to your organisation's specific health and safety needs.