Here you will learn how to access and read your SiteConnect Sign in/out Report via the Web portal Dashboard
When logged into the SiteConnect Web Portal, click on the Sign in/Out Records button underneath the first line graph.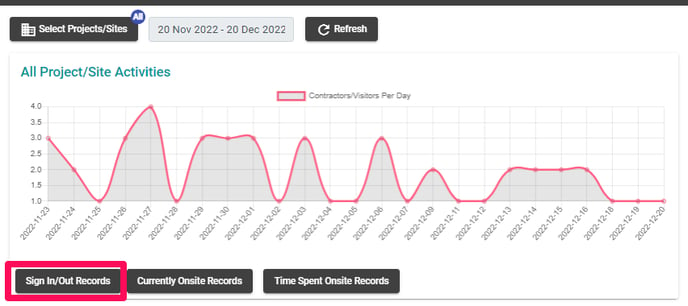 In here you will see a list of all of your sign in and outs related to all of your Sites on your account. You will be able to see who the person is, if they signed in and out and how they did this (GPS, QR Code or Manual Sign Out)

You can also send them a message via the Send Message prompt on the far right hand side to send direct communication to this User if you need to.
Please note that you can also choose to Filter these results by User, Sites and Contractors to get more specific records.
If you need any further help or have any questions please contact the support team by email siteconnectsupport@lucidity.io or Ph: 0800 748 763