Here you will learn how to set up Reccuring Forms correctly
To set one of your forms up as a reoccurring Form, build the Form in the Form Builder tab that you want to make a reoccurring Form, then click Form Settings up the top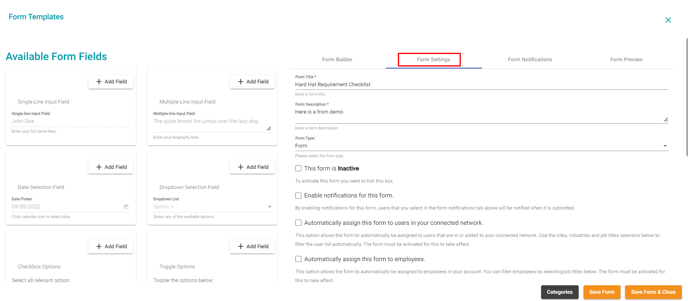 Select the 'This is a template' form and make the form 'Active' once you are ready for it to be assigned.

Scroll down until you see the Recurring Forms option, tick this to make this option active.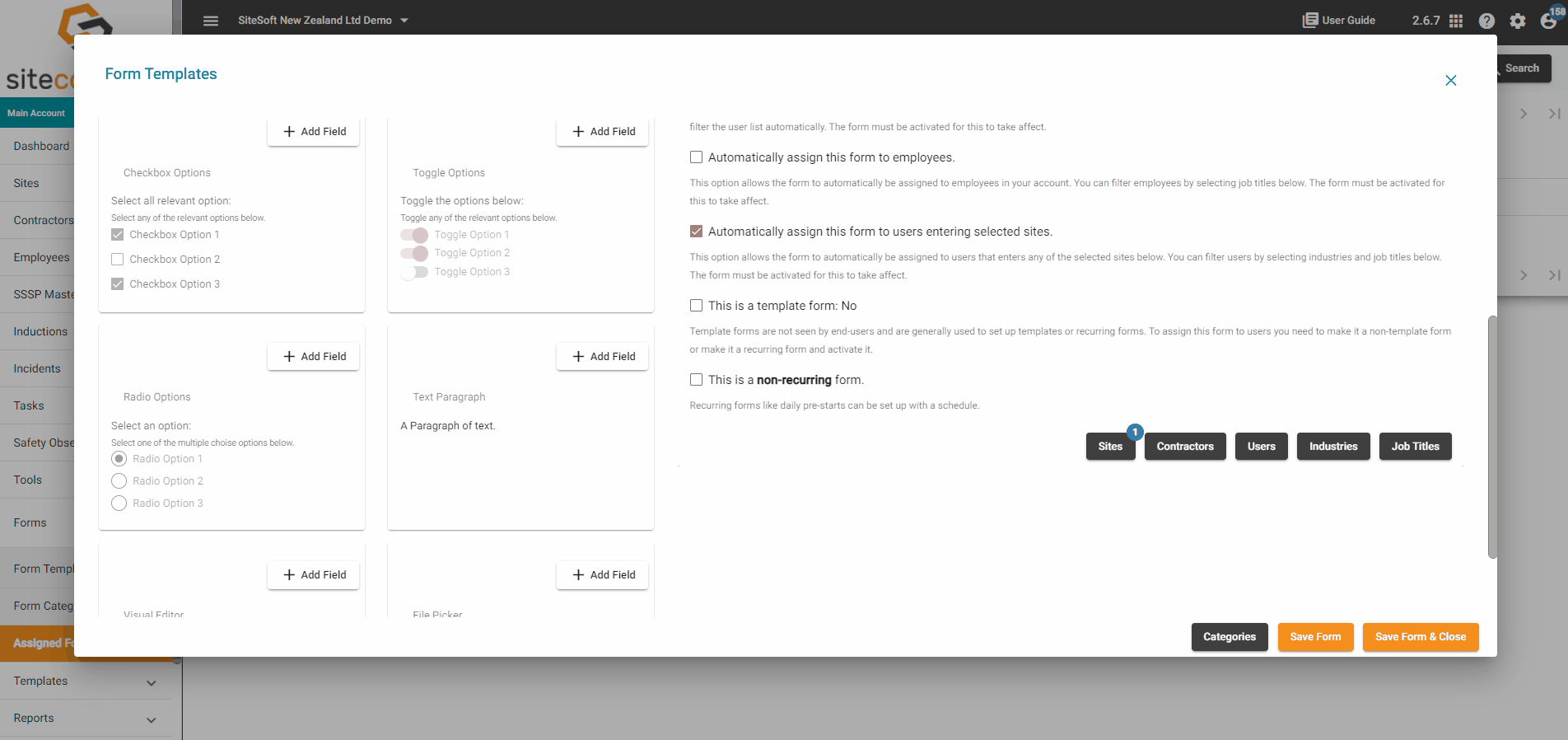 Recurring forms like daily pre-starts can be set up with a schedule. When you toggle this option on you can select the hour, day, months, etc that you want this form to reoccur on e.g. this form will repeat weekly on Tuesdays at 9.30am.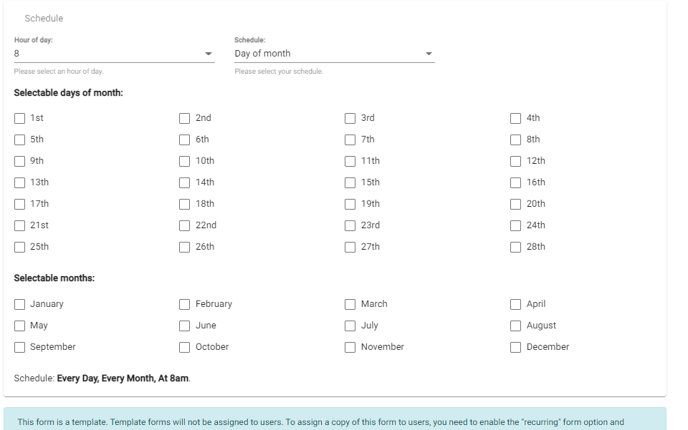 When a reoccurring form is assigned to the selected users at the date and time specified it will display in the 'Assigned forms' tab for that particular reoccurrence where you will also be able to view the responses once the form has been completed/submitted by the end users. The original reoccurring template form will still show in the 'form templates' tab but is not accessible as a 'template' form in the Mobile App or Web Portal.
If you want the form to be selectable from the Mobile App or Web Portal as a 'template' form then you will need to 'clone' the form and keep it as a non-recurring template form.

If you need any further help or have any questions please contact the support team by email siteconnectsupport@lucidity.io or Ph: 0800 748 76