In this article you will learn how to add a task analysis document to an existing site and keep this for future sites
Index:
Please see the below video on how to manage a PDF document for a Task Analysis for any given Site in your account:
Managing TA Documents (1:17)
If you need further assistance then please keep on reading....
Adding a Task Analysis to an existing site
Go to the SiteConnect main menu and click on the Templates menu. Then click on Task Analysis Documents.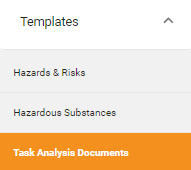 This will bring up all of the pre existing Task Analysis templates you have in your account

To add a Task Analysis document to your Projects/Sites, click Edit on the Task Analysis you want to add

Then click Select Projects/Sites in the dialog box that appears.

Tick the projects/sites that you want to add the Task Analysis document to (you can also search for these using the search bar). Then click Select & Close.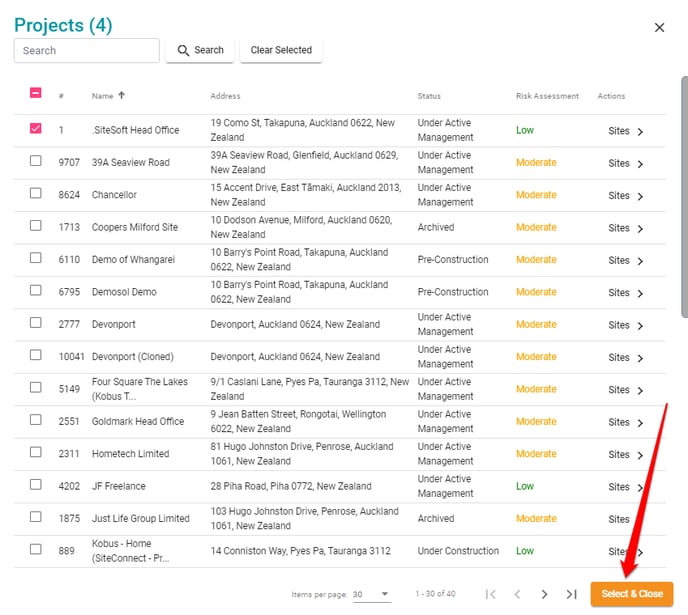 Then click Save to add the document to the site.

Creating new Task Analysis Documents
To create a new Task Analysis document click + New on the top of the Task Analysis Documents page.

You will be able to add a Name and multiple Files to this new document by clicking Add Files. You will also be able to select the Sites that this will be assigned to here as well.
Once this has been completed click Save.

This will then appear in the Task Analysis Documents menu for further use if required.
For any SiteConnect issues or questions, please contact us at siteconnectsupport@lucidity.io or call us on 64800748763.