Here you will learn how to create Tasks using the SiteConnect Mobile App
Please watch the following video on the easiest way to create/log Tasks within the SiteConnect Mobile App
Please note that this video was recorded before the latest app update so some visual aspects may differ
Creating Tasks- Mobile App (3:00)
Additionally, please scroll down this article for further information...
The easiest way to create a Task is to click the

icon that can be found at the bottom of the screen on any page within the app.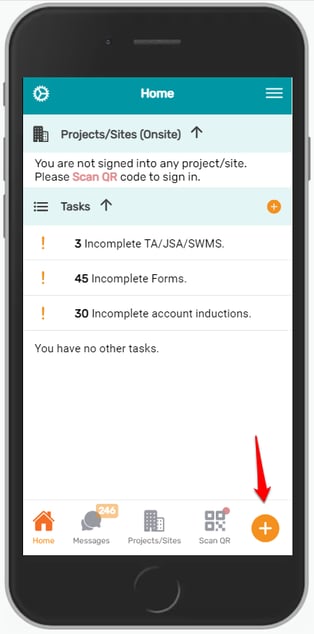 Then click Create Task in the Create/Report menu that appears.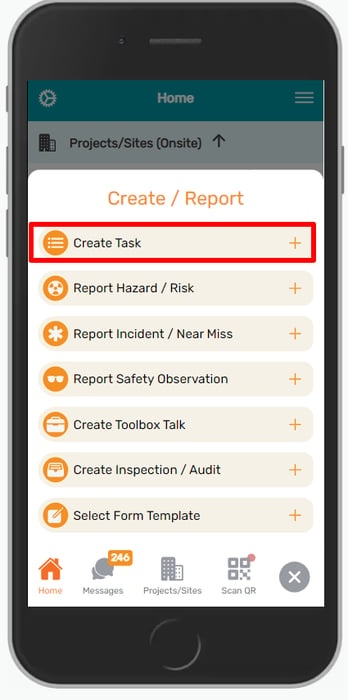 Then the Create Task menu will appear where you can create your task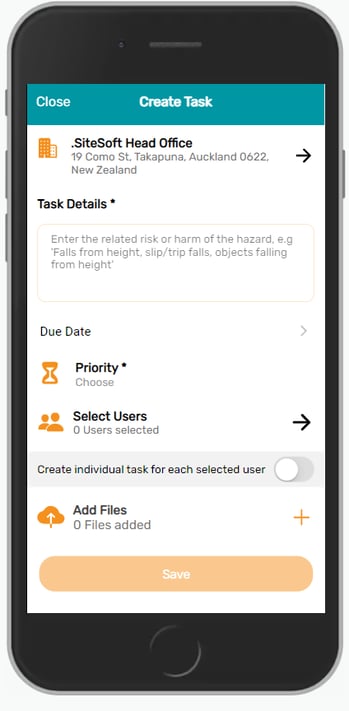 You will then need to fill out/complete the following options:
Select Site- you will need to select a Site if you are not signed into one by clicking Select Site and then choosing a Site form the list that appears. Once you have selected the Site it should appear up the top of the Create Task menu.
If you are already signed into a Site the this should auto default to the Site you are currently at. You can still change the Site that the Task is being logged for if you wish
Task Details- Enter the details of the Task here including what needs to be accomplished. This is a compulsory filed and must be filled out in order to save your Task
Due Date- Select a due date for the task by clicking the calendar icon and selecting the appropriate date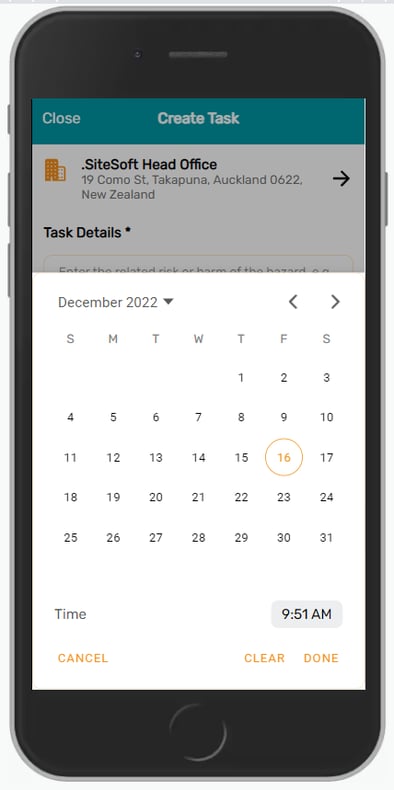 Priority- Select the relevant priority for the Task from the following options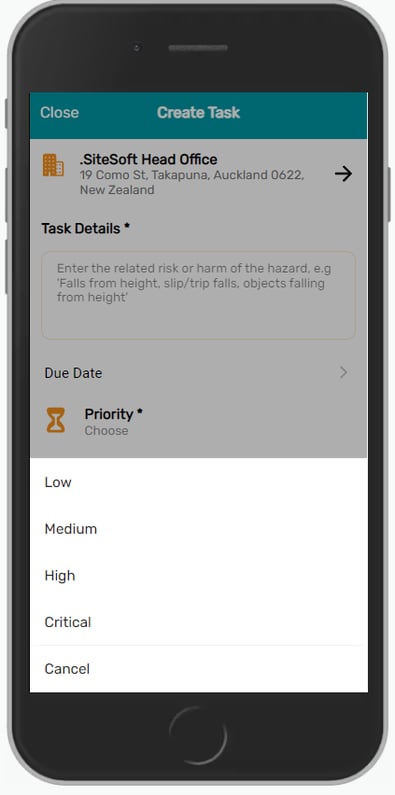 Select Users- Click the Select Users option and this will bring up a list of all of your connected network employees. Click the names you want to assign the Task to to tick them off. Then click Select Users down the bottom to assign these Users.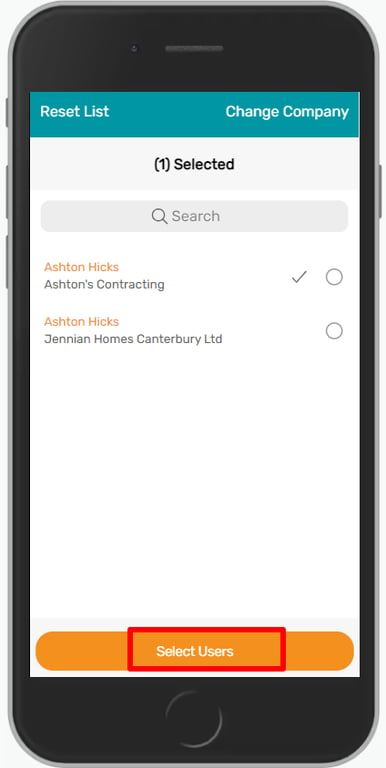 If the users have a green dot next to their names, this means that the are currently on site.
Create Individual Tasks for each selected User- This option when toggled ON (or Green), will assign an individual task for each User so that all selected users need to complete this separately.
If this option is toggled OFF (or Grey), then the Task will still be assigned to all selected Users however if one person completes it, then this completes for everybody.

Add Files- Here you can add any images or other documentation to the Tsk by clicking this option and selecting a file direct from your phone.
When you have filled out all required fields and are happy with your Task, then just click Save down the bottom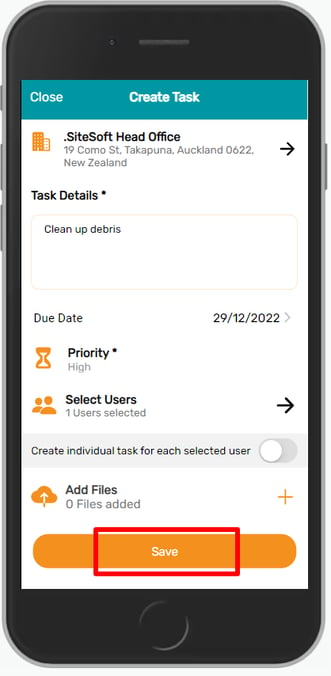 This will then Save your Task and notify those you have assigned the Task that they need to complete it.
If you need any further help or have any questions please contact the support team by email siteconnectsupport@lucidity.io or Ph: 0800 748 763