Learn how to access your inductions through the new & improved SiteConnect mobile app dashboard
Index:
Please watch the following video which is a basic overview on how to access your account inductions you need to complete via the mobile app
Please note that this video was recorded before our latest app update so some visual aspects may differ
Completing Account Inductions (1.15)
Also please scroll down the article for a step by step breakdown on how to access your inductions
Accessing your Inductions
Step 1.
When you first log into the SiteConnect Mobile App, you will see that you have incomplete account inductions on your Dashboard under Tasks.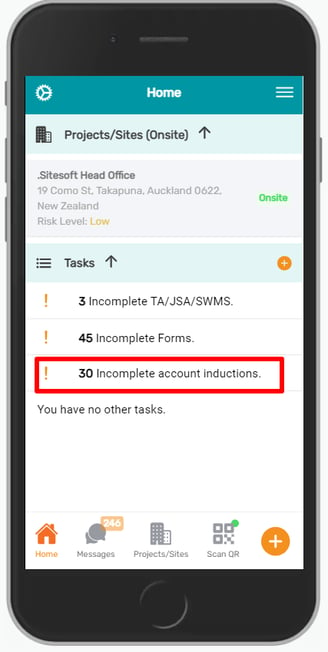 Step 2:
Click this prompt to bring up your Inductions for you to complete.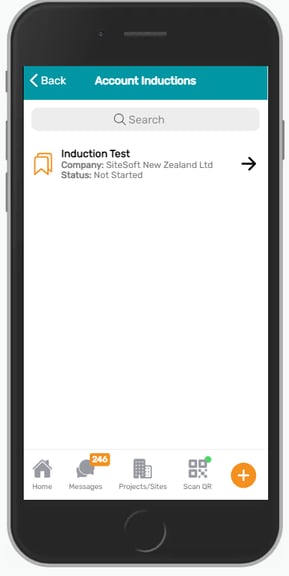 Step 3:
You can also click on the three horizontal lines (or 'hamburger menu') in the upper right hand corner.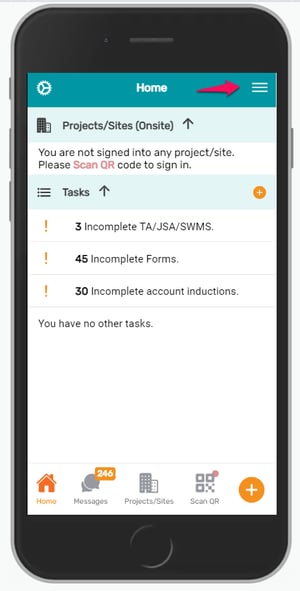 Step 4:
Then click Account Inductions.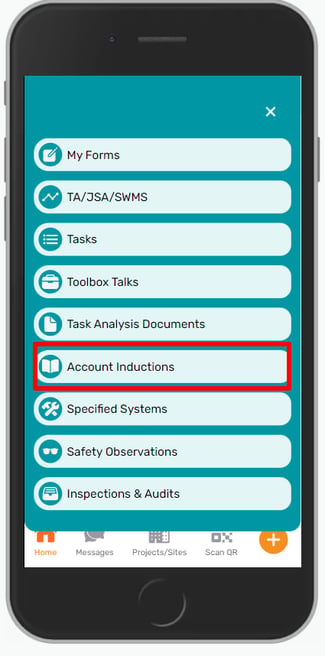 This will also bring up a list of all of your Account Inductions assigned to you.
Step 5:
Click on any induction that is in the Not Started status to complete this.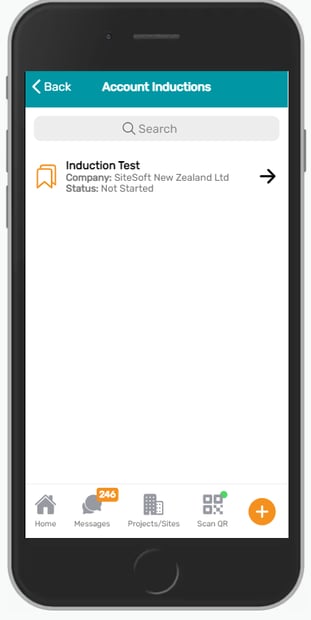 When completing your inductions, jsut click Next to navigate through each page and answer any questions the Induction presents to you as you go.
If you need any further help or have any questions please contact the support team by email siteconnectsupport@lucidity.io or Ph: 0800 848 763